How to sell used telecommunications equipment. Advice from a trade buyer.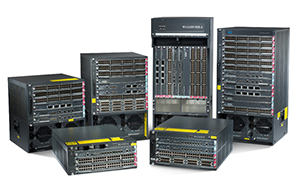 Having been a telecommunications equipment supplier since 2010 and with over 40 years of combined experience in the industry, we are familiar with what helps clients sell used telecommunications equipment. In this article, you will find some useful hints and tips about why a trade buyer like Carritech might buy your equipment and most importantly, what will increase its value.
The first thing to note is that the market fluctuates. This is dependent on a number of factors, but mainly the availability of products within the market and their resale value. This is important to remember as many companies will list fixed valuations on their websites, however it is always best to contact the buyer directly to ask for a valuation, rather than to accept a value which is listed online somewhere.
Another key thing to remember is that even when your equipment is considered old, or of no use to your telecommunications network anymore (perhaps because you are acquiring a new system), it is highly likely that it will be useful to someone else. Manufacturers develop new products all the time, so you can be forgiven for thinking that your equipment is outdated and redundant within the market, but that simply isn't true. Don't be afraid to ask the question, even if it doesn't have any market value, what have you got to lose?
What exactly is it?
Sometimes we will receive enquiries without much information and it can be difficult to value equipment without some key details. We have put together a basic checklist to help a buyer to better understand your products:
Look for the manufacturer name and model number of the system (usually found on the rear of the product on a sticker or label)
Quantity (have a quick count up of the separate parts of your equipment, even if this is an initial estimate)
Take some pictures! (They don't have to look attractive, but an image will often help to distinguish the condition of the system and the model type. Remember, where possible make sure to open a system cover or door panel to reveal the internal parts, a trained eye can spot things from a photograph immediately)
Don't forget, buyers know that not everyone is an expert when it comes to telecommunications, often it can be complicated and confusing so if you need any help just ask for a quote to be carried out and let the experts do the work for you.
Favour a buyer that offers to uninstall your equipment for you. There are usually a lot of small parts connected to telecommunications systems and these are vital for resale. Careful handling and packing will ensure your systems aren't damaged and unsaleable. It may sound obvious, but if you have sold products which have then been damaged during the uninstallation and packing process, the buyer will no doubt ask for a refund on the products.
Finally, if your equipment is damaged or faulty, all is not lost! You can still potentially recycle it, although at Carritech we always prefer to keep products in the market to avoid unnecessary waste; and so where we can we will try and repair equipment to its original state.