20 years and counting: How the Nokia Dynanet has proven to be one of the most reliable systems of all time
May 31, 2018
---
We are delighted to have recently taken stock of hundreds more parts for the Nokia Dynanet family of products after noting an increase in requests to locate additional spares and replacement parts. There's no denying that this technology is being used less as operators move towards ethernet based systems, but those who are still making the most of the Dynanet system are able to call upon our services to keep everything fully operational.
It got us thinking, what is it that has set the Nokia Dynanet product family apart from other legacy systems and what make it so popular?
The range first came on to the market when it was manufactured by Nokia around 20 years ago. It was deployed extensively around the world and formed a substantial percentage of PDH and Access networks around the world. Many telecommunications operators, utility companies and transportation organisations started using Dynanet.
The Nokia Dynanet is one of the most reliable and flexible products that are available in the telecommunications market. This is particularly evident when you look at just how many companies are still operating the system today.
It makes sense that many of our customers are choosing to stock spares and find replacement parts in order to keep their Dynanet systems operational, particularly when you compare the costs associated to those required for wholesale replacements; especially when their basic telecommunications requirements haven't changed.
About the Nokia Dynanet System
The Nokia Dynanet family of products are an ultra-reliable and flexible set of multiplexing, branching, cross-connect and line equipment.
There are a number of equipment types that make up the full range of Nokia Dynanet products, including:
DM2 – The DM2 equipment has been designed for multiplexing analogue speech and signalling as well as data channels of different bit rates into a common 2 Mbit/s frame.
DB2 & DN2 – The DB2 and DN2 is dynamic branching and cross-connect equipment which significantly increases the flexibility and application range within the Dynanet family.
Dynacard channel units – These include unit selections which cover bit rates from 0.3 kbit/s to 1984 kbit/s, as well as other units which provide specialised interfacing functions for Voice and Data applications.
MUX Units – At the heart of the Dynanet family is the MUX unit which is common to all channel and special units of the DM2 system. The MUX unit communications through a 2 Mbit/s internal bus with the tributary units and carries out the 2048 kbit/s framing.
The common MUX unit also inserts the signalling information into time slot 16 or provides the time slot 16 as a 64 kbit/s data interface, for example when used with separate signalling equipment.
Connections from the Dynanet bus to interface-specific channel units allow for both analogue and digital services. The channel units contain up to ten voice channels depending on the complexity of the interface.
These are just a few of the products and services that are made available within the Dynanet family.
Reliability
The Nokia Dynanet family owes its success mainly to its reliability of service and flexibility of deployment.
The modular architecture and distributed power supplies of the Dynanet range, mean that it is easy for operators to adjust the system according to their specific needs. Node installations, for example, are extremely economical in both large and small-scale installations.
It is also particularly reliable because of it's high level of integration, strict design rules and careful component control during original manufacturing.
Nokia have manufactured many long-lasting telecommunications products, including the DX and BTS family which have stood the test of time for affordability and flexibility.
Support is still available
We have first hand experience and knowledge with customers requesting Nokia Dynanet products around the world, which tells us that although the market might generally be making the switch to ethernet, those that are still using the products are able to receive support from Carritech.
If you run Nokia Dynanet products within your network and require hardware support, including replacement and refurbishment of parts, contact Carritech today.
We have over 40 years of combined management experience in the fast procurement and sale of hard to find legacy telecommunications equipment and know that you won't be disappointed by the quality of our service.
Click here to view more information on the Nokia Dynanet range or contact us today to discuss your specific requirements.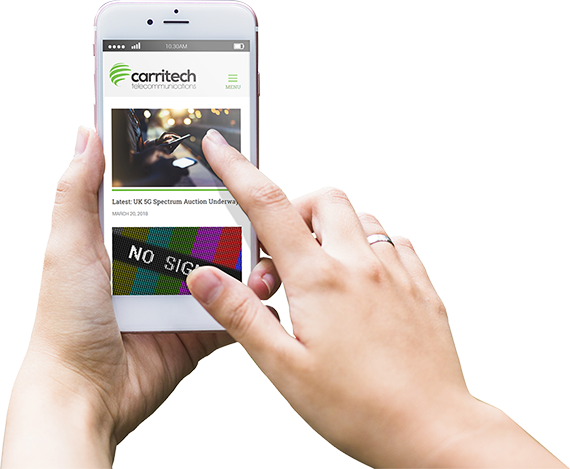 Stay informed!
Get all of our latest news sent to your inbox each month.