Telecoms Industry News: Weekly Round-up
January 4, 2019
---

This year, alongside our usual technical articles, FAQ's and telecom blogs, we will be bringing a weekly round-up of telecommunications industry news from around the world, on topics ranging from legacy telecommunications networks to 5G and beyond.
1. The biggest stories of 2018 all in one place
As we begin to settle in to 2019, we are able to reflect on the past year and how things have (and have not) developed within the telecoms industry. This article by telecoms.com explores some of the major topics of 2018 including the US sanctions on Chinese telecommunications giant ZTE, the 5G milestones that were reached throughout the year and how GDPR effected telcos.
Source: telecoms.com
2. Rival UK ISPs Raise Alarm Over Full Fibre Competition and Openreach
As the UK government has announced its ambition to have 15 million homes connected to Gigabit capable FTTP broadband by 2025, a large number of ISP's have written to them with concern over Openreach (BT) from blocking fair competition in the marketplace.
Source: ispreview.co.uk
As service providers battle amongst themselves to market their version of 5G as the next big-thing, the telecommunications industry continues to be bombarded by news of 'breakthroughs' and 'advances in technology', often leading to confusion for consumers. Things have been confused further by US telco AT&T as they have begun to market 4G phones that support advanced features such as 4X4 MIMO as '5G Evolution' products.
Source: eetimes.com
4. 5G and smart cities trends for 2019
Over the last few years, smart-cities have been one of the key topics when discussing 5G and the improvements it will bring to our daily lives. This article from computerworlduk.com explores the current state of development, where things are going and what we can expect to see in the near future.
Source: computerworlduk.com
5. Tele2, T-Mobile complete merger of Dutch operations
In the Netherlands, Tele-2 and T-Mobile have announced the completion of their merger with an a promise to ramp up deployment of fiber and in 2020 introduce 5G.
Source: telecompaper.com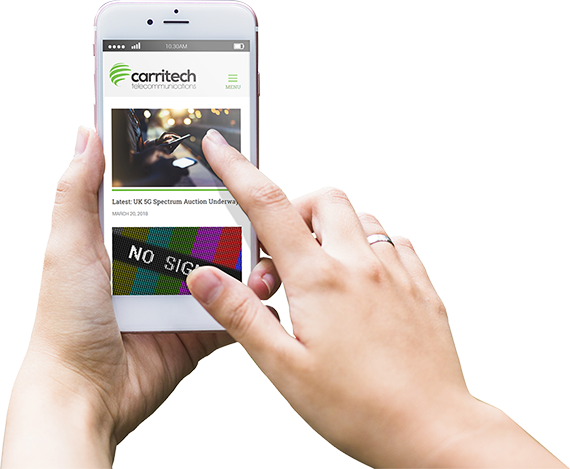 Stay informed!
Get all of our latest news sent to your inbox each month.