Tips for Managing Your Telecommunications Budget
---

This article has been designed to assist those who are making budget decisions on telecommunications equipment in order to maintain their existing networks. By offering some advice on how to keep costs under control while maintaining the best possible quality of service, we hope to help you to keep your telecom budget under control.
Due to a number of factors, including manufacturer restrictions and speedy product development, the cost of maintaining a network can quickly increase and without proper planning you may struggle to keep within a fixed budget.

1. Keep track of your inventory:
Network infrastructure can be complex and confusing. Being able to refer to a list of exactly what equipment and parts you have in your inventory will be a great help when you need to determine what needs to be upgraded within your network. This is particularly important with any equipment that isn't currently being used or has recently been removed from the network.
2. Ensure optimum efficiency:
Following on from point one, make sure that all of your equipment is being used correctly and is supporting and serving the network in the most efficient way. If you haven't done so already, develop a strategy that carefully considers the needs of your business or organisation and then ensure that your equipment is providing the optimum solution to fulfil those needs.
3. Don't pay for what you don't need:
If you have ongoing contracts with suppliers, double check them and make sure they are up to date and only include the things that you need to keep your network operating smoothly. If necessary, contact your existing supplier and request to renegotiate your existing contract. This will free up funds in your budget which you could reallocate for future network improvement.
4. Consider buying from the telecommunications secondary market
Unfortunately, buying new telecoms parts directly from a manufacturer can be extremely costly and require a large portion of your budget. The alternative is to buy from a reputable company who deal in secondary network equipment. Goods are tested, cleaned and boxed as if new, but you will usually receive them a lot quicker and at a fraction of the cost.
This will leave you to focus on improving your existing network equipment or replacing parts when needed without the worry of large chunks of your budget being spent on just one or two pieces of equipment to keep your network operational.
5. Generate more budget by releasing assets
Finally, should you need to create revenue to increase your budget, consider selling your unused or unwanted equipment to a telecoms reseller. Funds from these sales can then be budgeted towards network improvement for your business or organisation.
---
For more advice on any of the points above, or to discuss how we can help you with purchase or sale of your telecommunications equipment, please contact us at contact@carritech.com or call 0203 006 1170.
Save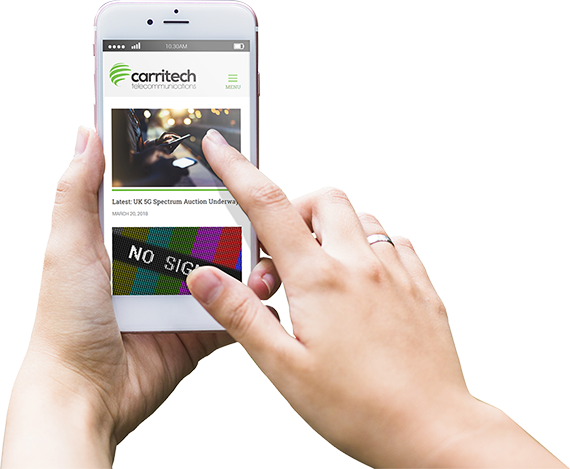 Stay informed!
Get all of our latest news sent to your inbox each month.