5G Spectrum – Low, Mid and High Bands Explained
---
Introducing a new level of network flexibility, 5G supports significantly faster mobile broadband speeds and lower latencies. It goes beyond meeting consumer demands by enabling the potential of the Internet of Things, transforming industry vertical sectors.
The success of these services relies on national regulators supporting access to the right types of 5G spectrum. Variations between low, mid and high band spectrums means that 5G services will differ between countries.
But what could that mean for networks? In this article, we are looking into the difference between these spectrums.

Low-Band Spectrum
Low-band spectrum refers to any spectrum that is lower than 1GHz. Once used for analogue television broadcasts (600MHz) and early wireless networks (800MHz), low band provides broad coverage across hundreds of miles with one tower.
When it comes to 5G, the low-band spectrum allows operators to provide wide coverage, even in rural locations. Also, the speed and latency of the network will be noticeably better than 4G, with expected peak speeds around 300Mbps.
The problem with the low-band spectrum is that the quality of its performance will depend on your proximity to the cell site. If you are nowhere near a tower, you may struggle to reach speeds better than those provided on 4G networks.
However, as the 6000MHz frequency can pierce through buildings, the low-band spectrum is a good starting point for 5G networks.
Mid-Band Spectrum
Moving up to mid-band spectrum, we expect most carriers will opt to skip low-band 5G and go straight for mid band. Mid-band spectrum refers to frequencies between 1GHz and 6GHz.
The mid-band spectrum is considered to be ideal for 5G as it can carry lots of data across significant distances. Data speeds are significantly higher than the low-band spectrum, with speeds expecting to peak between 600-900Mbps.
Operators in China and Japan are planning to use the 4.5GHz-5GHz spectrum for 5G, whereas operators in the United States and Canada are planning to use the 2.3GHZ and 2.5GHz-2.6GHz frequencies. These radio frequencies have similar speed and distance capabilities, but only some will be available in certain countries.
High-Band Spectrum
The top of the spectrum chart, high band millimetre wave refers to 6GHz frequencies and higher. It offers super-fast speeds with peak speeds estimated at 1-3Gbps at the moment.
Unfortunately, millimetre wave spectrum is limited to short distances of up to one mile. It is likely only to be deployed in dense environments that frequently serve large number of people. This could be sports stadiums, concert halls and conventions centres.
High-band millimetre waves are more susceptible to interference from buildings and trees than the low and mid bands. However, if you find yourself near one of the towers, you will experience speeds unlike anything you have seen before.
5G Spectrum for Increased Capacity
There is no doubt that 5G will bring improved networks and services from previous generations. With enhanced download speeds, ultra-reliability and low latency, 5G not only meets the needs of consumers but will transform businesses, bringing in the fourth industrial revolution.
5G is expected to be the key to many components of the evolving landscape including Internet of Things, cloud computing and machine learning.
Around the world, regulators are actively developing their 5G spectrum plans. New mobile bands are being considered and assigned to different countries. All three low, mid and high band spectrum rangers are needed to deliver widespread coverage and use cases.
Sources: Futurithmic, GSMA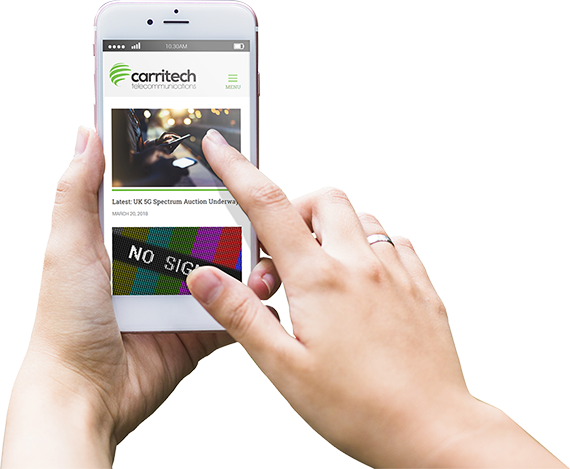 Stay informed!
Get all of our latest news sent to your inbox each month.