Why does the Alcatel 1600 range remain so popular?
---

We're delighted to continue to help our customers locate spare and replacement parts as well as repair their Alcatel 1600 telecommunications equipment and we've noticed it has shown little sign of decline even so long after it was first released.
Despite the massive migration to Ethernet networks, the popularity of Alcatel 1600 Series telecommunications equipment remains high for operators and utilities companies, even nearly 30 years after their original introduction to the market. But why has it managed to remain popular after all this time?
Why does the Alcatel 1600 range remain so popular?
Our 1600 series stock includes products that serve PDH (Plesiochronous Digital Hierarchy), SDH (Synchronous Digital Hierarchy) and WDM (Wavelength-Division Multiplexer) technologies. Each of these technologies properties mean they are still very popular around the world for a number of reasons.
PDH
PDH equipment in the Alcatel 1600 range has been in service for close to 30 years, and has formed the backbone of PDH and Access networks for many customers across the telecoms market. Its incredible reliability offers customers the opportunity to add capacity to their network at a lower cost than that of the latest equipment and with minimal risk of faults.
This cost to reliability ratio offered by Alcatel 1600 PDH equipment means it continues to play a key role for many network operators and will continue to do so in the future.
SDH
Initially driven by the need to transport multiple PDH signals, SDH was developed for transporting large amounts of telephone calls and data traffic over the same fibre without synchronization problems. SDH multiplexers such as 1651, 1660 and 1664 utilise its synchronization system to allow entire inter-country networks to operate synchronously, greatly reducing the amount of buffering between elements in the network.
This is a great benefit for service providers, and something that has been carried forward as a foundation of networks worldwide.
WDM
WDM systems are very popular with telecommunications companies because they give them the ability to expand the capacity of their network without needing to lay any more fibre. By using WDM together with optical amplifiers, providers can accommodate several generations technology development in their optical infrastructure without needing to overhaul the backbone network.
This is a great way for carriers to keep costs down and quickly and effectively keep up with the demands of their growing networks.
Reliability is key
Above all else, the reliability of Alcatel 1600 series equipment has ensured its success and driven sales for an extremely long time. The need for reliability in carrier networks means that the proven, faultless performance of the technologies offered by the Alcatel 1600 series remain popular both in establishing the fundamental structure as well as expanding the capacity of networks.
Given that many carriers central requirements haven't changed, but merely grown, undertaking costly and time-consuming replacements of whole systems doesn't make sense. Instead, utilising the technologies available from equipment like the Alcatel 1600 series and maintaining its operation with replacement parts or repairs is a significantly favoured option.
At Carritech, we actively acquire new and refurbished telecommunication parts on a daily basis. We have over 4,000 Alcatel 1600 series parts available for replacement or expansion of your network. We also offer repair services to maintain network efficiency without significant costs adding up. With equipment from the 1600 series being one of the most popular products that we sell and repair, it's showing no sign of decline, even after so long.
For any further information on the Alcatel 1600 range of products click here, email us at contact@carritech.com or call +44 (0)203 006 1170.
Save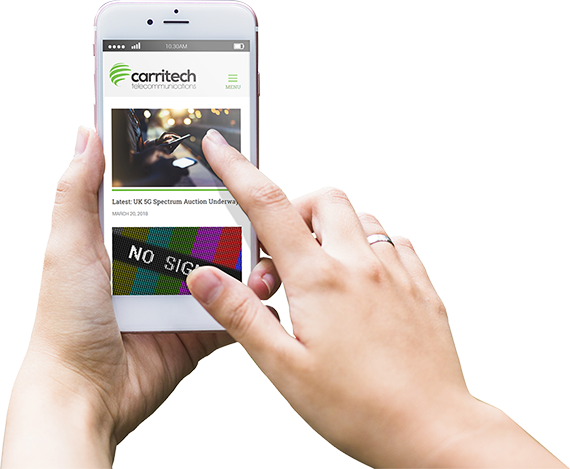 Stay informed!
Get all of our latest news sent to your inbox each month.