Are existing mobile operator networks ready for the demands of AR and VR apps?
---

As apps and games have begun to increasingly rely on streaming and GPS tracking for VR (virtual reality) and AR (augmented reality) based apps and services, networks will experience more strain than they would ordinarily from 'normal' web-browsing.
Although immersive experiences are a welcome genre for users, they expose the limitations of current networks and the challenges that they are facing to meet the needs of their customers.
Areas that have previously been seen as 'quiet spots' by network operators are now becoming populated with a greater network traffic users that require connectivity. A great example of this is the extremely popular app 'Pokémon Go', which invites users to travel to remote areas to interact with the characters within the game.
Whether it is a game or a 360' video, these applications require a lot of data and many similar apps are now being released or are in development. This poses the question; are network providers going to be ready for heavy spikes in these areas?
What can service providers do to prepare?
Easily deployable Wi-Fi (even if temporary) could reduce strain on cellular networks.
Network providers have been developing technologies to allow for rapid deployment of 4G services and these will need to be rolled out as soon as possible to keep up with demand. EE recently announced its new 4G drone and balloon technology, which although predominantly designed for emergencies and natural disasters in hard to reach areas, the technology would also provide a great solution to the demands of remote connectivity for AG and VR. It provides the ultimate solution for games and apps that are predicting a surge in usage immediately but not necessarily permanently.
Increased use of small cells will 'fill gaps' in existing coverage
Small cells are being used more and more to deploy 4G services to areas that have little to no existing coverage.
If VR and AR programs are going to be encouraging users out to more rural and remote areas, network operators need to respond by increasing coverage and small cells are a great way to do so. Although there are fairly hefty deployment costs associated with small cells, network operators should see the benefit from increased customer base and customer retention.
Network operators will need to maximise spectral efficiency and minimise radio interference.
Increasing spectral efficiency is one of the biggest challenges for network providers at this time. Available spectrum is in short supply, and so operators are looking to maximise what they have currently to provide the most possible coverage.
Technologies like MIMO (Multiple-input Multiple-output) will need to be further developed to reach farther and provide stronger signals.
Standard MIMO offers many parallel transmissions spatially focused to each user, but this isn't ideal without knowing exactly where users are going to be. Alternatively, development of Massive MIMO improves wide area coverage and is able to handle super-dense scenarios. This will be essential to deal with high quantities of VR and AR users in one place at the same time.
All the bandwidth that is required is a concern for network providers and all of the work that needs to be done both in development and deployment of networks for AR and VR raises another interesting question; as things stand, should it be the app developers and game designers that focus their user experience on areas with existing high-quality coverage?
The throughput and coverage demands that rich media requires, must be delivered by network operators and the surge in popularity and development of these platforms are driving them to increase coverage and connectivity on their networks which is a great thing for consumers and the industry as a whole.
The situation is win/win.
The networks that can handle the high-resolution images, videos and data that is required by the new games and apps will likely be the ones that get the most customer retention and loyalty, while consumers benefit from evolving immersive experiences unlike anything experienced before.
Save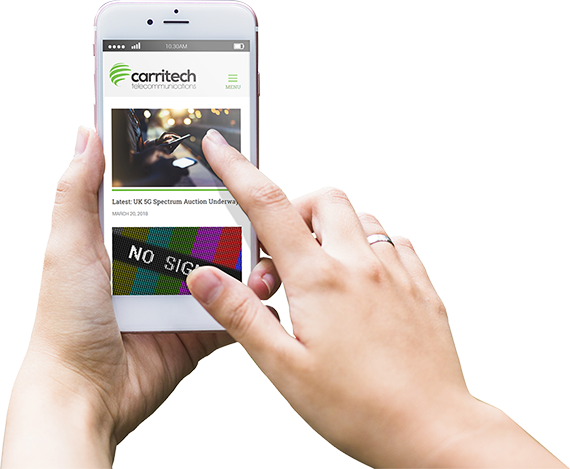 Stay informed!
Get all of our latest news sent to your inbox each month.