How to Maintain Your Telecommunication Network to Avoid Outages
---

Telecommunication network outages can cost carriers millions. This along with the effect they have on your reputation means that outages are far more than just an inconvenience. Downtime runs the very real risk of damaging your business beyond repair.
The longer the outage goes on for, the more costly it will be the network provider. Because of this, it is important that you get back to normal business as soon as possible or, even better, avoid outages from happening in the first place.
Before going deeper into how to maintain your telecommunication network, let us first consider why avoiding outages is now as important as ever.
Avoiding Network Outages Is More Important Than Ever
The number of companies that offer products and services over cloud-based networks has risen exponentially over recent years, and it is showing no signs of slowing down. With improved technology and more people working from home than ever before, a solid connection is essential for millions of people around the world.
Many businesses and individuals rely on network availability to deliver their services or products. Any downtime for them could mean a substantial loss in business and customers. End users have come to expect faster and more reliable connectivity each year. Any downtime will ultimately drive them to look elsewhere.
Another reason why network outages should be avoided is that they have the potential for data loss. While most servers back up data, files can become corrupted. An unexpected loss of data can cause panic amongst customers and lead to them lose confidence in their network provider.
What Can Be Done for Your Telecommunication Network?
To keep end users happy, you will need to provide stable and continuous connectivity. The best way to avoid outages and disruption is to pre-emptively put practices in place that ensure your network is running as well as it can.
Here are a few things that you can do to avoid telecommunication network outages.
Network Maintenance
One of the biggest causes of network downtime is due to poor maintenance of the equipment. When equipment is not cared for, this means faults can happen and outages can occur. In most cases, there are normally signs that something is not right with your equipment.
At the same time, you should carry out regular health checks as a way of prevention. The best thing you can do to avoid an outage is to pre-emptively check the equipment to make sure it is all working as it should be. When problem areas are found, you can quickly have your maintenance team fix or improve the assets.
At Carritech we offer telecommunication network support that is available 24/7. The team will work with you for planned maintenance sessions as well as providing support when faults happen. Our network maintenance service is designed for you to use as and when you need it.
Have Backups Ready to Go
A good prevention strategy for avoiding network downtime is to have a robust back up system in place. This means that if things do fail, you can quickly switch to the reserve network. This will minimise disruption time as you will already have the replacements needed in your possession, ready to go.
When telecom equipment is announced as 'end of life' (EoL) or 'end of support' EoS, it can be difficult to source the spare parts. You should plan your inventory to forecast your requirements ahead of time and acquire the equipment that is likely to be replaced in the near future.
A good asset management partner will be able to create an inventory and source the spare parts needed to ensure network maintenance. At Carritech, we offer a hassle-free asset management service that takes the stress away from you. We have thousands of legacy products ready to be dispatched all around the world.
Repair Faulty Equipment
Another option to avoid network downtime is to repair your faulty equipment. When parts stop working as efficiently as they should, it is more beneficial to refurbish the assets rather than replacing them with new parts.
Not only does repairing faulty parts mean that you reduce unnecessary expenditure, but it also means that you can pre-emptively reduce the risk of network outages. As previously mentioned, keeping your equipment in its best condition is one of the best ways to prevent an outage from happening.
Even when OEM support is no longer available, we can help keep your equipment in working order. Our repair technicians have a deep understanding of legacy products and offer a cost-effective solution to your problem.
Carritech Can Support Your Telecommunication Network
We understand that disruption and outages to your telecommunication network can be costly. To avoid this, we will work with you to put prevention strategies in place including ongoing support, asset management and repairs of faulty equipment.
Our comprehensive network maintenance service covers all aspects of network management including sourcing spare parts, purchasing unused products and managing excess inventory. Our team have the expertise and experience to quickly resolve any problems that arise within your network.
To find out more about the telecom support services we provide, please contact the team by email to contact@carritech.com, call 0203 006 1170 or through our online form. We will be happy to support you and maintain your network.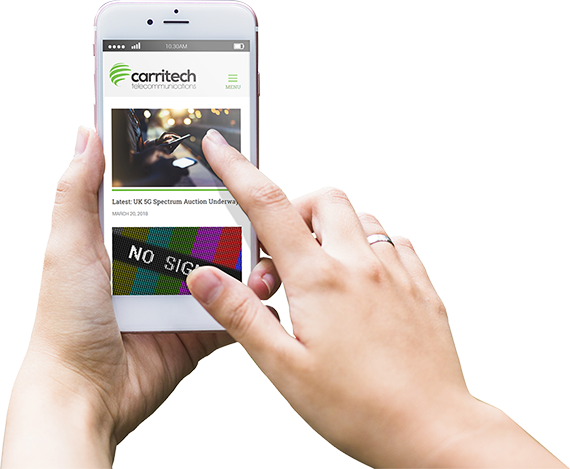 Stay informed!
Get all of our latest news sent to your inbox each month.