Why would carriers choose to buy used or refurbished telecoms equipment?
---

Many carriers worldwide continue to purchase used and refurbished telecoms equipment for their existing networks, choosing to opt for legacy equipment over newer technologies.
In a world where we are constantly reminded that 'newer is better' we ask the question, why would this be?
There are a number of reasons, spanning from cost-savings to the availability of support when network repairs and replacements are needed.
We have boiled down the key reasons and benefits that a carrier would opt to buy used telecom equipment and detailed them below:
Cost
Used telecom equipment can provide significant savings against new products. Whether a carrier is looking for a complete system or just individual parts to maintain existing network infrastructure, purchasing used or refurbished parts can be significantly less expensive than buying new. It is also important to note that unlike in other industries where technology can quickly become redundant or obsolete, telecommunications networking equipment has an extremely long shelf-life and is capable of being adapted to serve the needs of even the most complex networks.
Short lead times for replacement parts
For large scale carrier networks, spare and replacement parts are essential to keep the network functional and operation for users all of the time. Carriers will need to actively acquire parts either in the event of a system failure or to minimise outages should failure occur, by maintaining a supply of spares.
Buying these spares new can be very costly, and so used or refurbished parts provide a great, low-cost alternative.
Continued support
Used telecom suppliers will, very often, offer long-term warranties on used and refurbished parts as well as providing support to the customer during that period. This is a big plus for carriers that foresee long term development of their networks.
As network equipment lasts for a very long time, by the time used parts have re-entered the market as replacements or spares, much is known of the technical faults that can occur and vendors will be able to assist in rectifying these issues.
Reduce environmental impact by reuse of refurbished equipment
Many network operators are keen to lower their impact on the environment and adhere to the standards of the industries accrediting bodies.
Using telecoms equipment that is refurbished or has been used before significantly reduces the environmental impact of a network by maintaining use for the parts and avoiding unnecessarily disposing of them in landfill.
Are you looking to buy refurbished telecoms products or parts? At Carritech we stock and supply parts to some of the industries leading carriers. Find out more here.
Save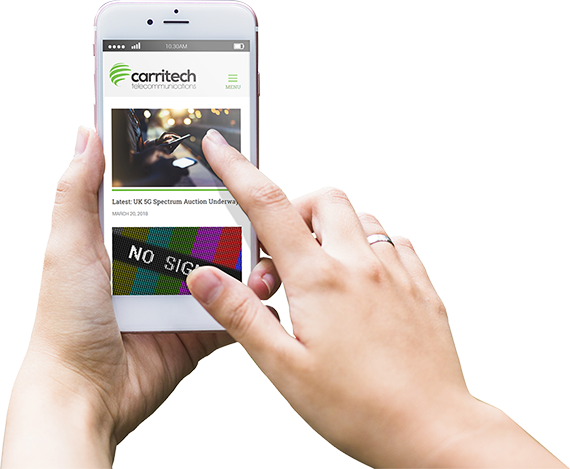 Stay informed!
Get all of our latest news sent to your inbox each month.