The Global Chip Shortage and How to Tackle It
---

You are probably aware of the global chip shortage that is currently happening. The demand for semiconductor chips is greater than the supply, leading to major shortages worldwide and affecting many industries, including telecommunications.
The integrated circuits are used across different types of equipment and the short supply means that many people are facing long delays with products they have ordered. The chip shortage began last year in 2020 and analysts now predict that it could continue through to 2023.
Before looking into how you as a network provider can overcome the chip shortage crisis, let us first look back at what factors caused it.
What Caused the Global Chip Shortage?
A combination of different things caused the global chip shortage. The COVID-19 pandemic hit the world in early 2020, slowing and halting business across the world. This alongside the trade war between China and the United States has meant that restrictions have put a strain on semiconductor chip manufacturers.
COVID-19 Pandemic
At present, the COVID-19 pandemic is still affecting people on a global scale. When the outbreak was first declared in early 2020, large numbers of people were staying at home and working from their home environment.
This change in behaviour saw a huge increase in demand for semiconductor chips compared to previous years. As demand grew, supply could not keep up. This, along with the fact that fewer people were able to work under typical circumstances, meant that the number of semiconductor chips being manufactured diminished.
Trade War
Another cause of the global chip shortage is the ongoing trade war between China and the United States. In 2020, the United States government placed restrictions on China's biggest chip manufacturer, making it difficult for them to sell to not only American companies, but those with American ties.
To get around this, companies turned to other semiconductor manufacturing companies such as those in Taiwan. However, as these manufacturers were already working to capacity, they could not keep up with demand.
Poor Adaption
When things began to slow in 2020, many companies changed their plans to adjust. These businesses continued to thrive whereas those who did not adapt quickly, struggled. Unfortunately, the poor planning from semiconductor manufacturing has meant that we are now in this situation.
How Is the Chip Shortage Affecting the Telecom Industry?

The global chip shortage has been affecting most technology industries from automotive to video games. It was only a matter of time before it directly affected the telecommunication industry too.
With the reduced supply of semiconductor chips, this means fewer equipment have been allocated chips. A lot of telecommunication equipment relies on these chips to work, so this is affecting products across capabilities.
Due to the US restrictions on Chinese manufacturers, supply chains have shifted. Networks using Huawei equipment found themselves in a tricky situation where they could continue using the equipment, stockpiling where they could, or change the equipment to a different manufacturer. This has led to a shortage in products from Huawei and other manufacturers too.
According to large tech companies, the chip shortage situation could cost the telecom industry billions in revenue. To minimise your losses and maintain network efficiency, there are a few steps that can taken to tackle the shortage.
What Can Telecommunication Network Providers Do?
To avoid delays and downtime, providers need to maintain their networks and services supplied to your customers.
Spare Parts
One way to do this is to source spare parts. Having extra products in your inventory means that you can quickly replace equipment when it becomes faulty. Currently, it can be difficult to source the equipment needed so we would recommend having spare parts in reserve for when you need them.
Asset Management
Another option to tackle the current chip crisis is to look at your existing inventory. You may already own equipment that can be used in place of delayed new parts. Look at your current assets to identify where the gaps are and adjust your network accordingly.
Repairs and Maintenance
If you are finding it difficult to source equipment because of the global chip shortage, it might be better to look to repair your existing parts instead of buying new. This practice means that you will avoid long lead times on new equipment, as well as minimising costs.
At Carritech, we can provide you with a support solution that covers all you need to tackle the global chip shortage and equipment delays. We have thousands of spare parts ready to be shipped globally and can offer asset management or repairs, as and when you need them.
To find out more about the telecom support services we provide, please contact the team by email to contact@carritech.com, call 0203 006 1170 or submit a query through our online form. We will be happy to assist you and your network.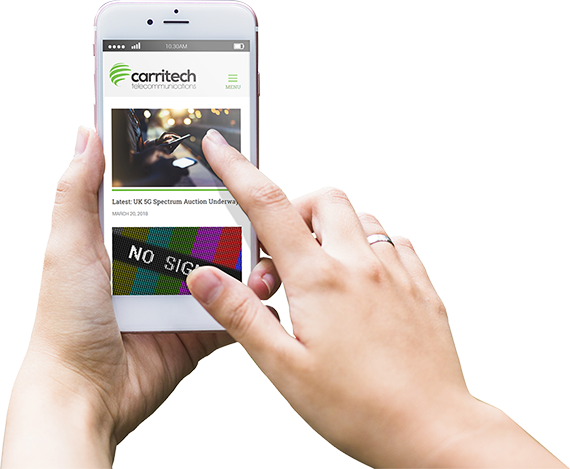 Stay informed!
Get all of our latest news sent to your inbox each month.