Core Network Layer: Explained
---

In telecommunications, the core network is the central element of a network that provides services to customers who are connected by the access network. There are a number of services that the core network provides, but one of the main functions is to route telephone calls across the PSTN (public switched telephone network).
Typically, in telecommunication networks, the term 'core' is used by service providers and refers to the high capacity communication facilities that connect primary nodes. A core/backbone network provides paths for the exchange of information between different sub-networks.
Core/backbone networks usually have a mesh topology that provides any-to-any connections among devices on the network. Many service providers would have their own core/backbone networks that are interconnected. Some large enterprises have their own core/backbone network, which are typically connected to the public networks..
The devices and facilities in the core/backbone networks are switches and routers such as the Ericsson AXD 301 and Siemens EWSD. The trend is to keep the core devices fast, but not particularly 'clever', leaving the devices with the intelligence and decision making in the access and edge areas of the network. Technologies used in the core and backbone facilities are data link layer and network layer technologies such as SONET, DWDM, ATM, IP, etc. For enterprise backbone network, Gigabit Ethernet or 10 Gigabit Ethernet technologies are also often used.
Core networks typically provide the following functionality:
Aggregation
Core nodes offer the highest level of aggregation in a service provider network (aggregation applies to various methods of combining multiple network connections in parallel in order to increase throughput beyond what a single connection could sustain, and to provide redundancy in case one of the links should fail).
Authentication
Equipment within the core network has the function to decide whether the user requesting a service from the telecom network is authorized to do so within this network or not.
Call Control/Switching
Call control or switching functionality decides the future course of a call based on the call signalling processing. E.g. switching functionality may decide based on the "called number" that the call be routed towards a subscriber within this operator's network or with number portability more prevalent to another operator's network.
Charging
Core network equipment is able to handle the collation and processing of charging data generated by various network nodes.
Service Invocation
The Core network performs the task of service invocation for its subscribers. Service invocation may happen based on some explicit action (e.g. call transfer) by user or implicitly (call waiting). It's important to note however that service "execution" may or may not be a core network functionality, as third-party network/nodes may take part in actual service execution.
Gateways
Gateways are present in the core network to access other networks. Gateway functionality is dependent on the type of network it interfaces with.
Physically, one or more of these logical functionalities may simultaneously exist in a given core network node.
---
What technologies are used in Core Networks and what are their functions?
Below, you will find a selection of popular technologies which are used within the core network. Click to read further information on the specific functionality and capabilities of each product.
---
Carritech stock a large range of Core Network products and parts. For more information and to browse our stock, click here.
Save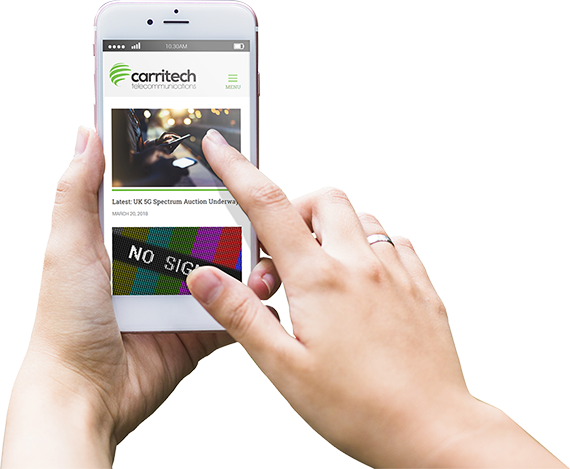 Stay informed!
Get all of our latest news sent to your inbox each month.