How we are still offering additional help to manage your network
---
As lockdown continues in many countries around the world, telecommunication companies remain under pressure, with increased demand on their networks. To support this demand, Carritech remain hard at work to ensure the ongoing strength and reliability of client networks is maintained with our telecommunication support services
We continue to offer additional support to help manage your surplus network equipment.
While business continues, it is still important to manage your assets in order to minimise costs and liabilities as well as generate revenue through this period of uncertainty. We offer a hassle-free fully managed service, designed to eliminate storage costs and improve your stock visibility.
Do you need to generate additional revenue to support your business through this period of uncertainty?
By utilising our asset management service, you can generate revenue, which may be needed now more than ever, to support your business during this difficult period.
You may have equipment in your warehouse that is surplus to your current requirements and may not have seriously considered its value (in terms of additional revenue) before.
Selling unused or unwanted equipment is a great way to release cash back into your organisation during periods of financial strain or instability, as well as freeing up valuable physical space in your warehouse or facility. You may be paying a premium for the space used to house your equipment, for example.
Carritech continue to offer their telecommunication asset management service
We are continuing to support organisations with management of their surplus telecommunication assets.
As before, we can manage your surplus assets and provide you with a revenue stream with the maximum available return on your investment. Most operators will directly dispose of unwanted equipment, resulting in very low or no income. Our policy is to resell first where possible, then recycle as a last resort.
Carritech will collect, inventory, market and sell your excess equipment which would otherwise depreciate in a warehouse or remain disused.
How our revenue share scheme works
Our asset management service is broken down into three stages.
1) Collect & Inventory
To start the process, we decommission and ship your equipment to our nearest warehouse. We will then make an inventory of every part. At this stage we will present you with a final inventory list for verification and allow you the opportunity to recall any parts you might still want or need.
2) Market & Sell
We will then market your equipment to our customer base, worldwide. We have customers in more than 100 countries. We will prioritise sales to other telecom operators, which may result in greater return for you.
3) Report & Invoicing
Every month, we will send you a report covering what has been sold together with a purchase order, for you to raise an invoice. At this point, we will also evaluate the saleability of remaining assets and provide recommendations.
Visit our website for more information about our revenue share scheme or contact our team today.
The safety of our staff is our priority
At Carritech, the health and safety of our staff and our customers is the most important thing to us. We are continually updating our website with the latest company response to COVID-19 through a dedicated webpage.
The official statement regarding our asset management service can be read below:
Current Status of our Asset Management services:
Good level of service operating.
If you are finding it difficult to manage the surplus assets within your organisation, get in touch today by calling +44 (0)203 006 1170 or emailing contact@carritech.com.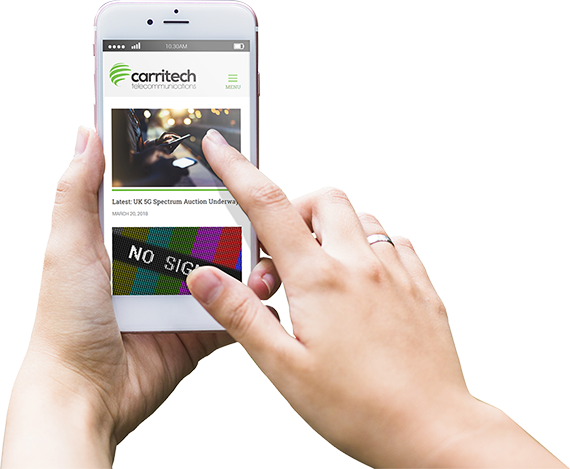 Stay informed!
Get all of our latest news sent to your inbox each month.