How we are continuing to provide repair support to our customers
---
With the spread of coronavirus and lockdowns happening across the world, more people than ever are reliant on consistent channels of communication.
Video and tele-conferencing, livestreaming and cloud-based file sharing systems are all on the rise. People are wholly working from home and staying indoors and as a result of this, telecommunication networks are being pushed to their limits.
In order to keep up with demand, carriers are expected to adapt and maintain their networks around the globe. As this continues, the need to preserve network availability and limit downtime is more important than ever.
To maintain telecommunication networks, some carriers may need to have parts repaired or refurbished.
Carritech continue to provide repair support for your network
We are continuing to offer repair service for clients around the world, with legacy telecommunication parts from a wide range of manufacturers supported.
As always, we continue to deliver a clear and hassle-free process for repairs and with repair centres based in the UK and Europe, we are able to offer short turnaround times.
At any time, it is important to keep your networks running efficiently in order to supply effective services to your customers. From the moment we receive your equipment until we ship it back to you, our goal is to help your network get back to its optimum in as short amount of time as is possible.
By maintaining your existing equipment, you'll not only ensure its longevity, but you will also significantly reduce unnecessary expenditure throughout your network. As well as this, you will be helping to reduce your company's environmental impact when compared to purchasing new equipment.
We have a multilingual team located around the world, who continue to provide undisrupted services to our clients remotely.
The safety of our staff is our priority
At Carritech, the health and safety of our staff and our customers is the most important thing to us. We are continually updating our website with the latest company response to COVID-19 through a dedicated webpage.
The official statement regarding our repair support can be read below:
Current Status of our Repair services:
Repair centres are operating normally and there is no impact on turn-around times as of today.
If you are facing issues with your network or you are finding it difficult to get specific parts repaired or refurbished, get in touch today by calling +44 (0)203 006 1170 or emailing contact@carritech.com.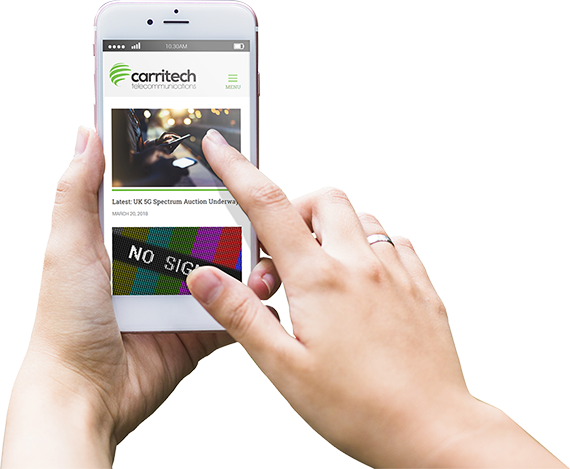 Stay informed!
Get all of our latest news sent to your inbox each month.