Our response to the current coronavirus situation
---
The safety and wellbeing of our employees and our clients is and always been our highest priority. Hygiene practices are being increased during this time and our staff are being briefed daily on any changes to internal systems and guidelines.
At Carritech, we are continuing to monitor the situation surround COVID-19 and are following advice from the World Health Organisation (WHO) at all times. We will adhere all guidelines set out by local government in each country that our staff reside and communicate updates internally and externally throughout this period.
With account managers as well as warehouse facilities located in a number of countries around the World, we are currently able to continue to support our client networks around the globe at this challenging time.
Our current position across all departments in response to COVID-19 is as follows:
Staff Members
To mitigate the spread of the virus, all staff members that can carry out their duties remotely, are working from home. They have VPN access to all systems and can be reached on normal telephone numbers, etc.
Order Fulfilment
All orders are being fulfilled as normal and we are not experiencing any delays from suppliers. We continue to receive goods from hot areas, such as Italy and China.
Goods In/Out
We work with several couriers and they all are operating as normal and we are receiving daily deliveries. No couriers have informed us of any operational issues as of yet.
Support Services
Network support engineers work remotely, mostly from their homes.  All engineers have reported in OK this week. We are in conversation with further engineers to provide necessary cover if current support staff become incapacitated.
Repair Services
Repair centres are operating normally and there is no impact on turn-around times as of today.
Keeping up to date
We continue to monitor our key suppliers and partners and will provide weekly updates. The next update will be provided on the 30th March.
At Carritech, we understand the importance our products have in ensuring continued, stable and robust networks to our clients and their users. For that reason, we are continuing to work hard to distribute our products to our clients in a manner that is both safe and responsible.
If you are struggling to procure vital telecommunications equipment for your network, you can contact us on +44 (0)203 006 1170 or email sales@carritech.com. Our multilingual team will be happy to advise you.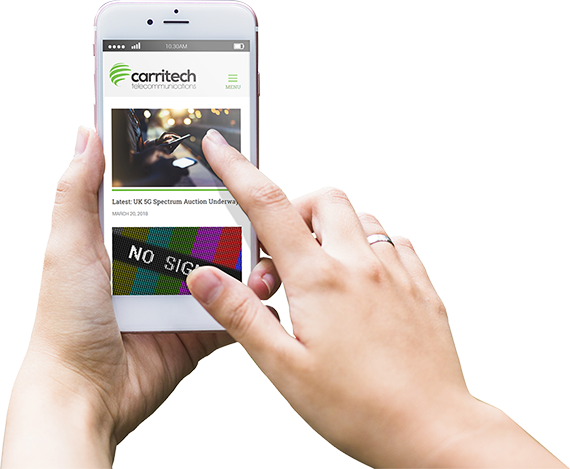 Stay informed!
Get all of our latest news sent to your inbox each month.