How we are helping to continue to supply vital telecommunication parts for networks around the world
---
The last few weeks have seen significant changes implemented across nearly all industries and in all corners of the globe leading to persistent uncertainty for many people.
The telecommunications industry is no different.
As huge numbers of people become more and more reliant on channels of communication that they were not just weeks ago, such as teleconferencing, video calling and cloud-based file sharing systems (to name a few), carriers are working hard to adapt and maintain their networks around the world. As they look to build capacity across their networks, the necessity to find the right equipment and parts quickly and affordably has never been so important.
Many carriers will be looking to actively procure telecommunications equipment in order to strengthen their networks throughout this time.
Carritech continue to supply vital telecommunication parts for your network
We are continuing to supply clients around the world with hard to find telecommunication parts for their networks.
Although this is not new to us, we are stepping up our efforts to pick, pack and distribute our products from our warehouses as fast as we possibly can in order to meet the increased demand.
Our warehouses are stocked with over 100,000 telecommunication parts for a wide range of telecommunication systems, meaning we able to offer many parts without the need to wait for suppliers to deliver them to us. Those that we do need to order are being fast-tracked wherever possible to ensure orders are fulfilled as efficiently as they can be.
We have multilingual sales team located around the world that are able to continue to provide uninterrupted ordering services to our clients remotely.
If you are finding it difficult to supply parts for your network, or you are facing disruption in your supply lines, contact us today by calling +44 (0)203 006 1170 or emailing sales@carritech.com.
The safety of our staff is our priority
At Carritech, the health and safety of our staff and our customers is the most important thing to us. Last week we outlined our response to COVID-19 in our company news article.
The official statements regarding our supply services can be read below:
Order Fulfilment
All orders are being fulfilled as normal and we are not experiencing any delays from suppliers. We continue to receive goods from hot areas, such as Italy and China.
Goods In/Out
We work with several couriers and they all are operating as normal and we are receiving daily deliveries. No couriers have informed us of any operational issues as of yet.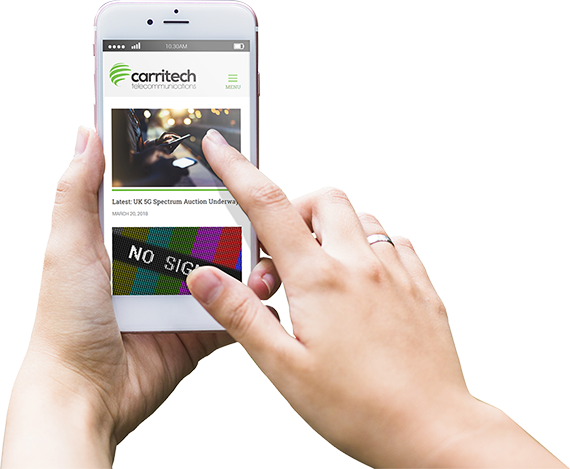 Stay informed!
Get all of our latest news sent to your inbox each month.