What is eCPRI and What Does it Mean for 5G?
---

The Common Public Radio Interface (CPRI) is an interface that sends data from remote radio units to base station units. Enhanced CPRI (eCPRI) is a way of splitting up the baseband functions to reduce traffic strain on the fiber.
Currently telcos use CPRI interface as fronthaul connection in 4G. Remote radio heads are distributed in towers across cities or suburban areas, for good coverage in built up areas. They are then connected to baseband units in centralised locations. The connection between the technology is what we know as 'fronthaul'.
eCPRI will be used to support 5G by enabling increased efficiency. It will provide flexible radio data transmission through a packet based fronthaul network, for example IP or Ethernet. As 5G becomes increasingly present in our lives, the fiber between the radio units and baseband units will see an increase in traffic. To ensure we are not stretching the limits of the bandwidth when 5G is implemented, eCPRI will be introduced.
Not only will the radio interface be more efficient, it will also be more flexible. CPRI is a point-to-point interface, meaning that vendors will be exclusive within their own network. eCPRI will work on an open interface, allowing more convergence in the industry as carriers complement networks with shared equipment.
eCPRI, 5G and OpenRan
Making the jump from 4G to 5G networks, the latter will be using much larger spectral bands and massive MIMO. eCPRI will be important technology to ensure the smooth running of 5G and OpenRAN.
It will improve bandwidth efficiency, increase capabilities and lower latencies. The interface will allow for carriers to move from the baseband units to the radio. This allows for simpler deployments of massive MIMO and increased flexibility.
The interface can be framed within Ethernet to take advantage of the networks already in place. Ethernet can carry eCPRI from several system vendors at the same time. It can be used for administration, maintenance and troubleshooting of the network by controlling traffic scheduling and timing synchronisation.
What does this mean for the future?
By implementing eCPRI into your network, you could reduce the required bandwidth by up to ten times of that you need now. The bandwidth can be scaled according to the traffic, ensuring your systems are continually reliable and maintain a sustainable level.
The interface works in real-time, guaranteeing the best radio performance possible. It allows new feature introductions, future proofing your radio network against evolving technology and updates.
Being a packaged interface that can be framed withing Ethernet means that it can take advantage of Ethernet networks which are already in use. Also, as it is an open interface, eCPRI will allow for carriers to work together in a more complimentary way, which isn't the case at present with CPRI.
All in all, eCPRI is much needed technology as the world is looking to incorporate 5G and OpenRAN in their networks. The interface will allow for increased reliability and flexibility, which will ultimately result in better connected and faster networks across the world.
Sources: FierceWireless, Techplayon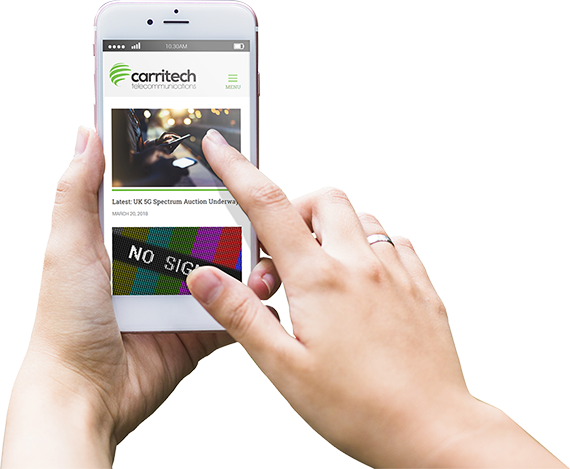 Stay informed!
Get all of our latest news sent to your inbox each month.