Enabling 5G with network densification
March 14, 2018
---

In today's culture of the smartphone, constant connectivity and surging data consumption from consumers has put increasing pressure on mobile operators to keep up with demand.
5G is coming, but with the existing weight on network capacity, it's going to a be a while before we see true 5G made available to consumers all around the world. There are a number of things that can and needs to be done to tackle this problem, including network densification and increasing capacity.
What is network densification?
Network densification is the process whereby operators add additional base stations to their existing networks in order to increase the capacity and allow more users to stay connected. This process of adding more capacity to a network allows larger data transfers and higher speeds for consumers.
This type of densification would be most beneficial in areas where the network already deals with a high number of users, for example in urban areas such as towns and cities.
How else can network operators increase capacity?
There are a number of other ways to improve the capacity within a network, but densification is the most viable, practical and sustainable in the long term.
Other solutions include using more Wi-Fi in built-up areas which takes the strain off of mobile networks and allows traffic to flow more freely.
Another resolution could include boosting the capabilities of existing base stations rather than building more in to the network, but the problem with that is it requires smart-antennas which don't have the power to provide a long-term solution and would become very costly to an operator.
Some have discussed ceasing other services such as 3G and GSM in order to free up more spectrum and allow the developing 5G technology to operate where the services would no longer, however this option doesn't seem viable or fair on customers that still use these services.
Making network densification happen
Across the industry it is coming to be widely accepted that network densification is the most feasible answer to tackling the capacity problem and helping to move towards 5G. The main problem is funding it. Expanding the number of base stations in a network comes at no small cost and operators are hesitant to pay out for the equipment needed, which would include small cell nodes and high speed backhaul connections to the network.
Many operators have decided to go down the route of implementing small cells within their networks and use currently unused dark fiber to connect them to the network.
The problem with this is that, for many countries, the existing dark fiber infrastructure is owned by a handful of companies or organisations that are reluctant to allow other operators (which are usually their competitors) to lease them.
There are many cases now where these companies are attempting to gain access to the dark fiber networks by listing legal cases to appeal against it.
What is an alternative to trying to gain access to existing dark fiber?
Although it is likely that eventually companies will be forced to allow other network operators use of their dark fiber networks, it may not happen for a long time. Instead, an alternative would be for the network operators with limited dark fiber to work together and pull their resources to combine their networks across the country and allow for shared access.
This solution would mean a fair distribution of network assets to the companies that are sharing the fiber and give them each improved service for their customers.
To allow the development of 5G to blossom in to something tangible, it is vital that networks are improved using network densification and we need dark fiber for that to happen. Whether or not operators come together or it is the result of a lengthy legal process, only time will tell. But, whichever it turns out to be will determine when we are likely to see a fully formed, consumer friendly 5G made available.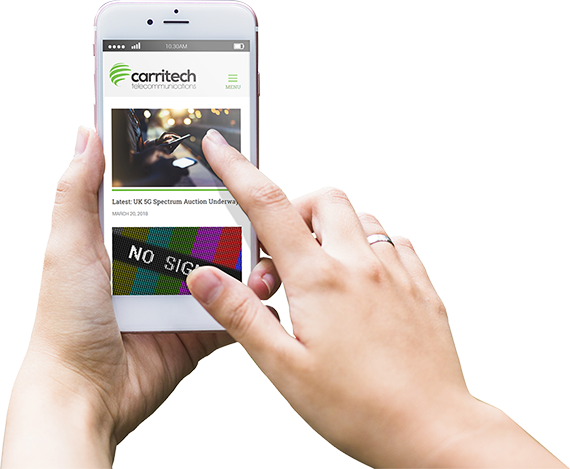 Stay informed!
Get all of our latest news sent to your inbox each month.