Fiber continues to revolutionise telecommunication networks
September 24, 2018
---

Soon after its invention and introduction across networks, the potential for fiber to revolutionise telecommunications quickly became clear. Initially with a relatively high cost, fiber was only implemented for international subsea cabling as well as national and regional backbones. However, as costs decreased, operators began to include fiber in metro and access networks, data centers and within offices.
Unlike traditional transmission methods which send data via metallic-based systems, fiber optics are not electrical in nature. The transmission device uses light signals, which the fiber carries to a receiver. This means that fiber optic connections don't degrade over distance unlike other transmission methods, which makes it highly popular.
Fiber is now applied across nearly all networks and is used to backhaul other access networks. Within the multiple system operator market, it is being deployed in three types of networks: Passive Optical Networks (PON), Hybrid Fiber-Coaxial (HFC) and FTTx.
Hybrid Fiber-Coaxial is a telecommunications network architecture which includes a combination of fiber and coaxial cabling that distributes video, data and voice content. Typically, data is transported from the operator's distribution center to within the last mile via fiber, and ends with an HFC node. HFC networks remain popular and are widely used around the world, however operators are increasingly deploying more fiber into the network, including with the use of PON.
Passive Optical Networks (PON) are one of the most popular methods used to provide fiber to a host of other FTTx locations. PON's are deployed by operators that deliver voice, video and data services to their customers or users with fiber. PON is particularly popular because no power is required to be supplied to the outside plant which results in lower failure rates and maintenance costs. This results in generally improved reliability of the network, particularly in areas that may be prone to flooding or unpredictable weather conditions. PON is particularly popular because it bridges the gap between from the HFC network to a converted Ethernet/IP platform.
FTTx or Fiber to the 'X' comprises many variants of the fiber optic access infrastructure, including fiber to the home (FTTH), fiber to the premises (FTTP) and fiber to the cabinet (FTTC). As the industry continues to evolve and competition intensifies with more service providers building FTTx networks and positioning higher-speed services as a key differentiator over other access network providers. Despite the high-cost associated with providing additional infrastructure, operators are able to build more value in high-speed services for their customers, plus the lower maintenance and operating costs compensate for initial outlay of capital with FTTx.
Fiber optics have now begun to totally dominate the telecommunications industry and are steadily becoming the favourable choice of data transmission, with commercial technologies like DWDM (Dense Wavelength Division Multiplexing) that are capable of carrying over 1Tbps. For more information on the history of fiber optics in telecommunications, you may like to read this article: The history of fiber optics in telecommunications.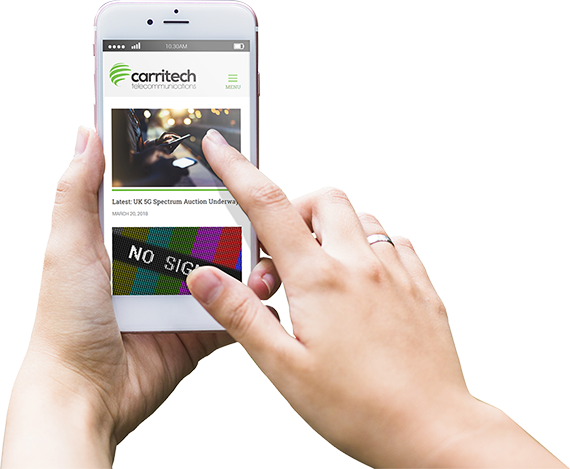 Stay informed!
Get all of our latest news sent to your inbox each month.