Flying cells tackling poor connectivity in disaster zones
November 9, 2017
---

At the beginning of the year, EE announced successful trialsn of its 'air masts' to deliver mobile connectivity to areas where there is little or no access for people on the ground.
Prototypes included drones which would be able to provide connectivity within 15 minutes and a 'helikite'; a sky-based network solution that can be deployed from the back of a truck.
Now, a similar solution produced by telecoms company AT&T came out of its prototype stages to provide connectivity after the recent devastation of hurricaine Maria.
In a report released by AT&T, they stated that the drones, dubbed 'flying COWs' (cell-on-wings), hover at an altitude of 200-400 feet and are able to spread their coverage further than ground based cell-sites that have been deployed in the past as an attempt to provide temporary connectivity.
The efforts certainly haven't been in vain, as the FCC (Federal Communications Commission) reported that 48% of fixed cell-sites had been out of service since the hurricane, but 78% of the overall population still had connectivity available, suggesting a close link between the flying-cells and network availability.
Other operators are following closely behind, including Verizon and Sprint who are currently developing similar drone-mounted small-cells.
It's not just disaster zones that these cells are being used at either. Many operators have trialled similar technology at large events such as festivals and gatherings where the usual network infrastructure wouldn't cope with the overwhelming numbers of people trying to connect. These devices can be tethered to the ground to ensure that they remain fixed even in bad weather and without full-time human control.
---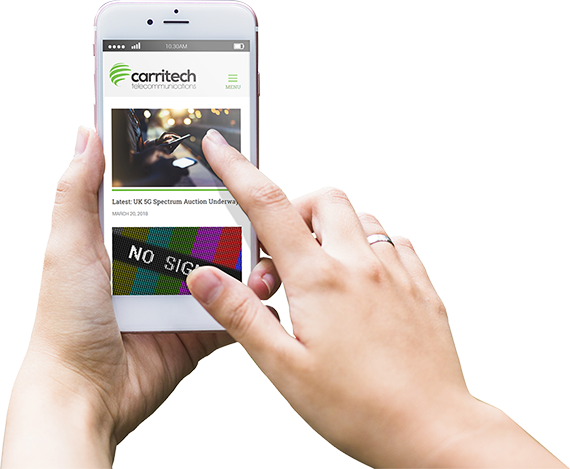 Stay informed!
Get all of our latest news sent to your inbox each month.