What is GPON (Gigabit Passive Optical Networks)?
---
GPON or 'Gigabit Passive Optical Networks' is a point-to-multipoint access mechanism.
The main characteristic of GPON is the use of passive splitters which enable a single feeding fibre from the network provider's central location to serve multiple users within their homes and small businesses.
GPON uses the Advanced Encryption Standard (AES) for security purpose, which was designed to be efficient in both hardware and software, and supports a block length of 128 bits and key lengths of 128, 192, and 256 bits.
GPON also supports all types of Ethernet protocols.
Why Choose GPON?
GPON gives the end user the ability to consolidate multiple services onto a single fibre transport network. This is the key reason why someone would opt for GPON over other technologies.
Networks with GPON are the perfect solution for environments with multiple separated nodes/points or buildings because the technology reduces costs and infrastructure while increasing bandwidth. It provides 2.5 GB/s of downstream bandwidth and 1.25 GB/s upstream divided by the split ratio to each customer delivering a customisable, high capacity fibre network for forms of IP based services.
GPON provides for a large range of benefits that enable rapid, flexible, mass‐market fibre deployments at the lowest possible cost of ownership and rollout.
Combining full IP‐based connectivity and the latest fibre to the end point innovations, gigabit passive optical networks (GPON) are increasingly appearing as the key legacy network technology.
GPON supports triple – play services, providing competitive all-services solutions.
GPON supports high-bandwidth transmission to break down the bandwidth bottleneck of the access over twisted pair cables.
GPON supports the long-reach (up to 20 km) service coverage to overcome the obstacle of the access technology over twisted pair cables and reduce the network nodes.
With complete standards and high technical requirements, GPON supports integrated services in a good way.
GPON is a fully optical architecture option that offers the best of all worlds
A GPON system consists of an optical line terminal (OLT) that connects several optical network terminals (ONTs) together using a passive optical distribution network (ODN).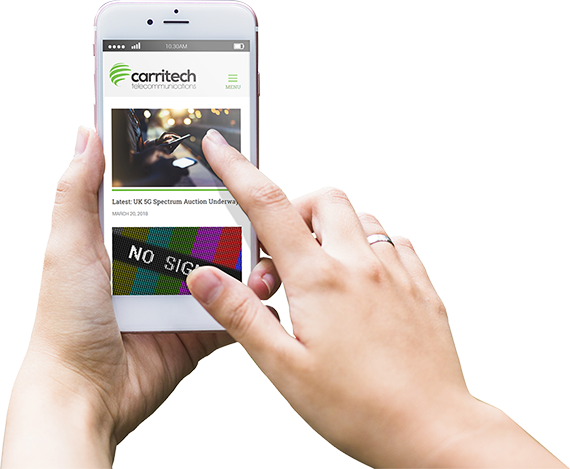 Stay informed!
Get all of our latest news sent to your inbox each month.