A helpful guide to de-installing your telecommunication equipment
---

The decision to de-install your telecoms equipment can be one of the most resource demanding activities affecting your business.
As part of this, careful consideration must be made with regards to planning, inventorying and carrying out the project. This will help to mitigate risk and reduce the impact on the day-to-day business transactions. It is a complex process and there are inherent risks and the potential for elements to go wrong, which means that detailed and focused planning must be made prior to the deinstallation.
As can be expected with a project of this complexity, it is frequently more cost effective and efficient to use the services of professional and expert companies.
In order to help you manage this complex activity, we have compiled this guide to highlight the areas you need to consider during the deinstallation and offer a helpful step by step guide based on our years of experience handling projects of this nature.
Meet to discuss the deinstallation
Arrange an initial meeting or call with all parties involved in the deinstallation to establish a timeframe for the project and review the existing systems and equipment. By discussing the complexities of the removal as well as logistics and storage at this stage will help to illustrate any potential problems or obstacles that could arise and help reduce the risks of system downtimes.
Audit and inventory of telecoms equipment
Following the first meeting, the specialist will work closely with you to carry out a detailed system audit to help establish the full extent of the deinstallation. This is an important element of the planning process as it takes account of each system and its parts, meaning that you are left with a full inventory of your system.
Site Survey of new premises
If it's necessary, in addition to the initial meeting and audit, a site survey will be conducted to map the existing infrastructure (including cabling). From this information, a comprehensive plan will be developed to ensure that a speedy, safe and uninstructive deinstallation can be carried out.
Planning and scheduling
At this point, the deinstallation manager will assemble their plan, brief their team and run through proceedings with you to ensure that all parties know exactly what and how the deinstallation will take place. Once confirmed, a schedule will be put in place so that work is ready to begin.
De-installation
Deinstallation will begin. Your telecommunication equipment will be carefully disassembled, packaged and carefully labelled by the handling team.
---
What next?
There are a number of options for what can happen next, depending on your requirements:
Relocation
If you are moving premises, your equipment can be shipped and returned to you and reinstalled at your new location.
---
---
The option to agree to a revenue share scheme is often seen as the best way to offload unwanted telecommunication equipment and generate profit from your assets. The goods will be sold over a set period of time and you will receive an agreed percentage of the generated revenue.
---
Storage
If storage of your equipment is required, the team will handle your equipment with care and ship them to a secure warehouse location. All the parts will be signed out of their original environment and singed into storage by the warehouse manager to ensure that all goods are accounted for throughout the process.
---
How Carritech can help you
As part of our services, we have a professional team of telecoms specialists who are highly experienced in managing the complexities of telecommunications deinstallations. We have worked with a wide range of businesses from large to small, all with differing requirements. We manage the entire process for you, delivering a smooth transition between initial consultation and full deinstallation, with the lowest possible disruption, ensuring your productivity is maintained. With over 40 years of combined experience in the industry, dealing with complex telecoms requirements, we ensure all projects are delivered to a tight timeframe and within the agreed budgetary limits.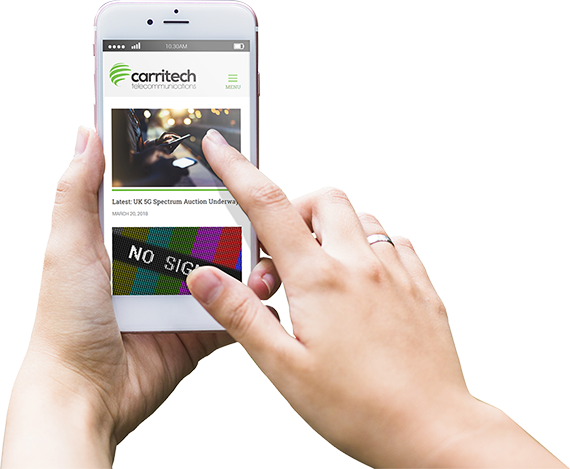 Stay informed!
Get all of our latest news sent to your inbox each month.