How telecommunications network providers can overcome today's customer challenges and reduce downtime
July 26, 2018
---

As the telecommunications industry continues to evolve and react to an ever more digitised society, customer expectations are continually rising, particularly when it comes to more consistent and faster connectivity with as limited downtime as possible. This increasing pressure from consumers is having an effect on operators and network providers in a number of ways; this blog details those pressures and what can be done to alleviate them.
As the quantity of connected devices per household increases and their use becomes more frequent, greater reliance and expectancy for fast, wide reaching network connectivity becomes paramount for consumers. Devices such as smart meters, home assistants (such as Amazon Echo or Google Home) and IoT (Internet of Things) enabled household products are being used around the world, and as the increase in traffic and sheer volume of data being transferred rises, network providers must work around the clock to improve their services and ensure they keep up with demand.
To do so is no easy task. Pressures are increasing as more complex infrastructure monitoring is required to maintain and repair parts and improve the speed in which the work is carried out. If this process is overlooked, it can ultimately lead to dissatisfied customers.
However, network providers should be using this shift in consumer requirements as a catalyst to bolster their existing infrastructure and reinforce the current delivery and management of their networks and services. Ultimately, this can turn the pressures into improvements that offer a highly competitive service.
There are a number of ways this can be achieved:
Maintain better control over your network and the technology it uses to operate
By effectively monitoring the usage and strain of all areas of your network, you will maintain better control over the equipment running it. When required, spare parts will be ready for implementation without needing to wait for prolonged network diagnostics to determine a cause of a network outage. Instead, monitoring will flag-up the necessary improvements that are required and the equipment can be ordered accordingly.
Not only will this reduce downtime, but it will lower the costs associated with needing to order parts urgently. These savings will not only benefit you financially, but they will also greatly benefit your reputation.
Improve the speed of response to faults found on your network
Ensuring that you have dedicated resources ready to react to any software and hardware maintenance that needs to be carried out will drastically reduce the time that your customers experience any issues with their connectivity. Whether it be 'in-house' engineers or outsourced support services, being proactive and prepared and not just reactive to a problem, will have a huge effect on your speed of response.
By introducing methods to quickly schedule engineers or source replacement parts with the necessary skills and information to resolve the issue, these problems can be easily mitigated.
Be proactive, not reactive
Proactively sourcing spare parts for your network will ensure that when they are needed, the time spent sourcing the parts is eliminated from the scenario and instead, your team can work to fix the issue quickly.
A single solution
At Carritech, we offer network providers a single support solution to help with the sourcing of replacement parts, repair and refurbishment and software and hardware maintenance.
By packaging these services in to one collective service, we are able to work closely with you to ensure your networks are monitored and maintained at all times. Ultimately this reduces downtime for your customers and builds your reputation amongst an increasingly competitive market.
For more information on how we can help you, or to discuss your specific requirements please feel free to contact us at contact@carritech.com or call +44 (0)203 006 1170.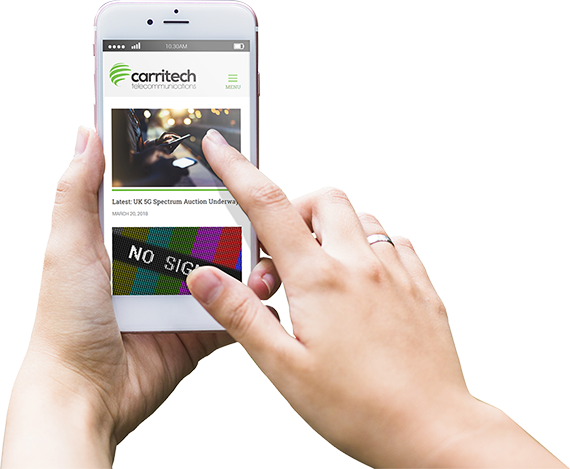 Stay informed!
Get all of our latest news sent to your inbox each month.