Multi-Protocol Label Switching (MPLS): Explained
September 4, 2018
---

MPLS is a traffic routing mechanism that is used in telecommunications networks to shape traffic flows when data is sent between network nodes. Using this protocol, packets are forwarded on the switching level (rather than the routing level). MPLS can serve applications such as VPN's (Virtual Private Networks), traffic engineering (TE) and Quality of Service (QoS).
MPLS was created in the late 1990s as a more efficient alternative to traditional IP routing, which requires each router to independently determine a packet's next hop by inspecting the packet's destination IP address before consulting its own routing table. This process is very time consuming and uses more hardware resources, potentially resulting in degraded performance for real-time applications such as voice and video.
The need for MPLS
With IP routing in a packet-switched network, data packets determine their own route through the network. This means that they have a dynamic flow, but they are not predictable. In circuit-switched telecom networks, wires and T1 lines carry the data and voice traffic, meaning they are predictable but extremely expensive and difficult to scale because of the need to develop the infrastructure.
These difficulties led to the evolution of MPLS and Carrier Ethernet technologies that allow more control over the networks routing, by creating paths that act like a point-to-point connection within the network. The key difference being that they are virtual rather than physical.
How does MPLS work?
MPLS works with other network protocols and transmission lines such as IP (Internet Protocol), ATM (Asynchronous Transport Mode), T1/E1, Frame Relay and DSL. Packets are directed through the telecommunications network using an assigned labelling system called Label Switch Paths (LSP's). The label is associated with a predetermined route through the network, which means that a higher level of control is possible than in packet-switched networks.
LSP's act as transmission paths through an MPLS network, which are set-up by signalling protocols, guiding voice and data packets to their final destination.
Using the analogy of a mailroom, when a post office uses a mail person to sort and look through each envelope to determine the address of its destination, it slows down the process of getting it to the receiver. Instead, when an automated machine is able to scan a barcode on each envelope as it travels quickly through a conveyor belt, it drastically improves the speed of sorting.
LSP's optimise the data packet delivery, by enabling each router to quickly ascertain where the packet is headed.
As packets travel through the MPLS network, their labels are swapped. As the packet enters the edge of the MPLS backbone it is examined, classified and assigned a label. It is then forwarded on to the next step in the pre-set Label Switched Path (LSP). As the packet travels the path, each router on the path uses the label to determine where the data should be routed.
Advantages of MPLS
Service providers and enterprises can use MPLS to implement QoS by defining LSPs that are able to meet specific service-level agreements on traffic latency, jitter, packet loss and downtime. For example, a network might have three service levels that prioritize different types of traffic, for example, one level for voice, one level for time-sensitive traffic and one level for best effort traffic.
MPLS remains important and extremely popular due to its various benefits, particularly security, flexibility and traffic engineering.
At Carritech we provide a range of services for MPLS equipment, including providing new and refurbished parts, repairs and support. Contact us today for more information on how we can help you with your MPLS network.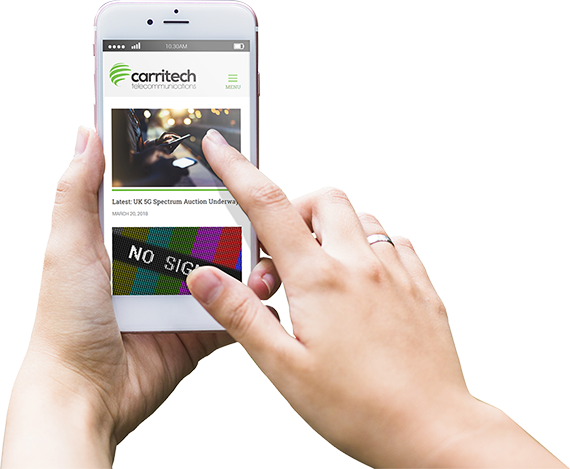 Stay informed!
Get all of our latest news sent to your inbox each month.