Telecommunications Network Maintenance & Support Services
October 9, 2018
---

As the necessity for connectivity continues to increase around the world, the expectations of customers and end-users in modern telecommunication networks are rising; meaning the carrier who can provide the closest to 100% operation and the shortest downtime, will become the preferred network for many consumers.
In fact, recent research commissioned by Oneserve, which surveyed key senior decision makers from UK telecom operators and focused on practices around network service and maintenance, identified that network service downtime has an even greater effect on reputational damage to operators than previously thought.
44% of network outages were due to internal technical faults
27% of networks outages were due to old machinery
29% of networks outages were due to external damage to equipment
Source: Oneserve
For that reason, reliable technical maintenance and support services are vital.
The truth is that most network outages are avoidable, if planning is careful, monitoring is constant and maintenance and spare parts are available at all times.
This blog explores the options that network providers have when it comes to telecommunication network support services, why and how services differ and how you as an operator can improve your customer loyalty by keeping your network fully maintained and operational for as close to 100% of the time as possible.
We also evaluate the difference between varying levels of service that are available and conclude with a summary view designed to help you make an informed decision on the maintenance and support service that is best suited to your network.
Support Service Overview
In order to deploy and maintain the highest quality of service, carriers must consider the availability of spare parts and the turnaround time for repair services. Network maintenance and support services for telecommunications hardware is available from equipment manufacturers and legacy support providers, as well as third-party maintenance contractors, who must compete by packaging and offering the best services at the lowest cost, in order to win business.
There is intense competition between manufacturers, part-suppliers and third-party contractors to offer and supply maintenance and support services to carriers and network operators. With varying positives in each offering, carriers need to carefully assess their options before making an informed decision on what is best service for their networks.
To work out which type of service provider to work with, you must first understand the differences between the services types that are available within the telecommunications industry.
Weighing up your options
Manufacturer Support
Typically, manufacturers will offer technical support services that are packaged with the sale of new hardware. These services will usually include telephone support, replacement agreements and/or repair packages (usually outsourced), depending on the level of service the customer requires.
Positives
Packaging support services with the purchasing of products can save time and simplify processes that may otherwise require additional resources to plan and coordinate.
It is easy to start a support plan with the manufacturer because they have usually pre-established exactly what the service will and will not include, meaning it is essentially just a 'yes' or 'no' decision as to whether the network provider feels the offering is adequate.
Rolling fixed monthly costs offered by manufacturers can sometimes be beneficial to smaller operators.
Negatives
Manufacturers will only tend to offer support for their own products which can mean additional resources will need to be spent on managing multiple agreements if the network utilises multiple manufacturers' equipment.
Maintenance and support is finite. End of life announcements will terminate any ongoing maintenance agreements which could potentially leave customers without any form of maintenance at all.
Manufacturer support is not often tailored to the specific customers requirements. Instead it is a pre-designed package.
Manufacturer support services are only generally offered for their own products, meaning that if more than one manufacturers' equipment is used within a network, multiple agreements will need to be managed for each set of products.
Manufacturer support usually only begins with products that are new and ends before the time that the product is likely to become faulty, therefore use of service may never actually be realised, thus resulting in wasted resources; albeit provides 'peace of mind'.
Manufacturers provide support for thousands of customers at the same time so operators run the risk of being another 'number in the queue'.
Legacy support providers
Most reputable telecommunication equipment suppliers have maintenance, support and repair services that they also offer as part of their core business. These services can be offered for new and used, modern and legacy telecommunication products.
Positives
Legacy support providers build their core business on the services that network providers rely on to keep their networks operational, therefore no matter the size and complexity of the network, support packages can be tailored to meet the needs of the customer.
There are no EoL announcements made by legacy support providers, meaning that network support can continue indefinitely. By sourcing and stocking spare parts that are specific to a network, a legacy support provider will have a constant source of parts to continue their services.
Although legacy support providers often specialise in certain technologies and manufacturers, the support portfolios often span a large selection of products, meaning multiple equipment types can be supported and serviced by one company.
Budgets can be set by the customer, with packaged tailored to ensure that costs stay within the prespecified boundaries.
Repairs, hardware and software support, refurbishment and replacement parts can all be supplied by one company, saving time and resources sporadically looking for support as and when it is required.
Utilising well stocked and well-equipped legacy support providers will result in fast support to ensure the operators network remains operational for as long as possible.
The best legacy support companies will have a cap on the number of customers they provide support for and only increase this number when they have the resources to do so. This ensures high quality of service at all times.
Negatives
Arranging services with a legacy support provider is separate to the purchase of new equipment from the manufacturer, so it will require some time be spent contacting and establishing the details of the network's requirements.
Third-party maintenance contractors
Third party maintenance contractors provide assistance to network providers by means of contracted engineers who can service equipment on site and advise on any parts that need to be repaired or purchased in case of occurring faults.
Maintenance contractors will act as a branch of the network provider and monitor, analyse and advise on any works that need to be carried out. They usually also include emergency service engineers who can be called out to resolve issues as and when they happen.
Positives
Third-party maintenance contractors don't usually have any ties to manufacturers and will be happy to serve customers that have a multitude of equipment types within their networks.
Negatives
Maintenance contractors may have a limited supply of parts available in stock, but for most new and legacy telecommunications equipment they will have to rely on an equipment supplier each time a fault is found. If an equipment supplier serves multiple maintenance companies this can result in long lead times to replace the parts that have failed in the network.
In order to offer a consistent service to their customers, Carriers must choose the maintenance service provider that is most suitable for their network. To decide this, they must consider the following:
The risk of parts failing and the availability of replacement parts in the event it should happen.
The availability and speed of delivery of parts from your chosen source.
The quality of the supply source
The reputation of the supplier (checking previous customer feedback is helpful here)
Benefits of choosing the right network maintenance and support service partner
By carefully selecting the network maintenance and support service partner that is best suited to the specific network's needs, drastic improvements to overall experience, for both internal processes and external customers, will be realised.
Meeting the ever-increasing demands of consumers means providing a high level of service and a having the correct support in place that is equipped with the necessary tools to adapt as the network evolves. By achieving this, network providers will benefit from a number of things, including:
Transform the speed of response
When a problem is raised, any delays in the resolution risk increasing downtime, which can result in significant costs and permanent damage to the relationships between an operator and their customers. By choosing the right support partner, methods to quickly resolve the issue will be in place at all times.
Maintain better control of your network
By working closely with a support partner to plan maintenance and support processes, control and monitoring of even the largest scale networks becomes more comfortable to manage. By allowing a service partner to take over with the complexities of support management, time is freed up to focus on and control all areas of the network, rather than sporadically tackling unexpected issues as and when they arise.
Lower CAPEX and OPEX costs
Working with a long-term support partner will often mean benefitting from preferential rates on equipment and shipping costs, therefore reducing your overall CAPEX and OPEX costs. Not only that, but by working with a single supplier you will gain from better payment terms.
End-of-life
An EoL announcement is a notice sent out by the manufacturer to existing customers to let them know that product support will be stopping soon. From the date listed, all further expansions or new features will stop and the product will freeze at its current state. This can cause problems for service providers that still use the equipment in their network and is something that should be carefully considered when choosing your support service.
About Carritech
Maintaining legacy systems through the manufacturer has become a costly exercise for most operators. In addition, the pressure to upgrade and replace with the threat of 'best endeavours' support is regularly used by some manufacturers whom are looking to replace the obsolete technology. However, in most cases the technology is more than capable of coping with demand within the network and the justification for upgrade cannot be made.  This is even more prevalent in fixed line subscriber networks where the equipment could be over 20 years old and still meeting the needs of the network operator.
Together with our partner, Carritech provides network operators with a comprehensive telecommunication support service offering, covering all aspects of network management.  We can support your network, source the spare parts and upgrade items that are required as well as purchase and manage your excess inventory.
Carritech can provide Tier 2 and Tier 3 multi-vendor maintenance and technical support across Nokia Siemens, Ericsson, Alcatel, Nortel, Huawei and Tellabs.
Key aspects of our support are:
Network Management/Maintenance
Network Upgrades/Swap/Expansion projects
Network Operations – Surveillance
Equipment Supply
Equipment Repair and Refurbishment
Remote Technical Support Services – Multi vendor
Onsite Support services – Multi vendor
Service Management
Network Deployment
Integration Services
Preventive System Maintenance Services
For more information on how we can help your business, whether you are an operator or end-user, contact us today.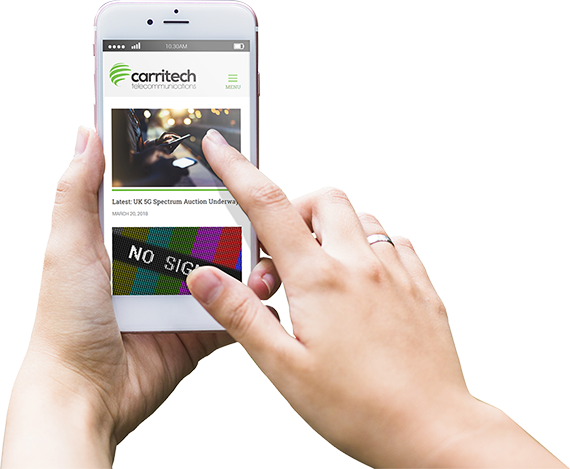 Stay informed!
Get all of our latest news sent to your inbox each month.