Repairs and Support Are Still Available for Nokia Dynanet Products
---

The Nokia Dynanet family are a group of extremely reliable and flexible products available in the telecommunications market. They are designed for primary telecommunications access networks and are well suited for dedicated network solutions.
Originally launched over 20 years ago, the range has been an integral part of many PDH and Access networks across the world. It is a testament to how reliable these products are that we still commonly see them decades after they were created.
The family includes a range of modular equipment which make it easy for operators to integrate the parts into their systems. These can be easily adjusted to specific needs in both large and small-scale networks. The core of Nokia Dynanet consists of primary multiplexing, digital branching and digital cross-connect equipment.
Nokia Dynanet products are still very popular worldwide
Nokia is known for manufacturing long-lasting telecommunications products. With its high level of integration and careful component control, the Nokia Dynanet is here to stay for years to come.
Despite more and more operators moving towards ethernet based systems, we find that we still get lots of requests for parts from the Dynanet family. Many telecommunications companies started with these products in their networks. Seeing first-hand how dependable they are, the equipment remains part of their set up to this day.
Nokia Dynanet parts can be used to add extra capacity to your existing networks. They are perfect for this role as their performance has proven to be so reliable. The Dynanet family is used across the globe, though it can be difficult to acquire parts. At Carritech we have a number of parts in stock, ready to be shipped to wherever you are.
We can offer repair and support for your parts
We have first-hand experience and knowledge with Nokia Dynanet products. We aim to help prevent customer networks from becoming obsolete by prolonging their life. To ensure this, we repair a large range of equipment so you don't have to buy new products.
There are many benefits to having your parts repaired rather than buying new, including saving costs and reducing your environmental impact. Having your products repaired is a very easy process and at Carritech, we ensure that it is as hassle-free as possible.
Often, companies dispose of faulty products because they think they no longer have use for them. Though the product is faulty, you may still be able to fix the individual parts. Once repaired, this could give parts and products a new lease of life as they will go on to be reused again.
By maintaining your existing equipment and ensuring its longevity, you will significantly reduce unnecessary expenditure throughout your organisation's network. Continuing use of your Dynanet equipment helps your company meet its environmental standards by reducing the impact manufacturing new products has on the planet.
Are you looking for support for your parts?
Nokia Dynanet is still used in telecommunications systems around the world. At Carritech, we offer hardware support, including repair and refurbishment of parts. If you have Nokia Dynanet items within your network and are looking for support, please get in touch with our team today.
We pride ourselves on our short turnaround times, providing a high quality and reliable service to everyone. See here for more information on the Nokia Dynanet range. If you can't find the part you're looking for, please contact the team and we'll see what we can do for you.
Sources: Yellows Best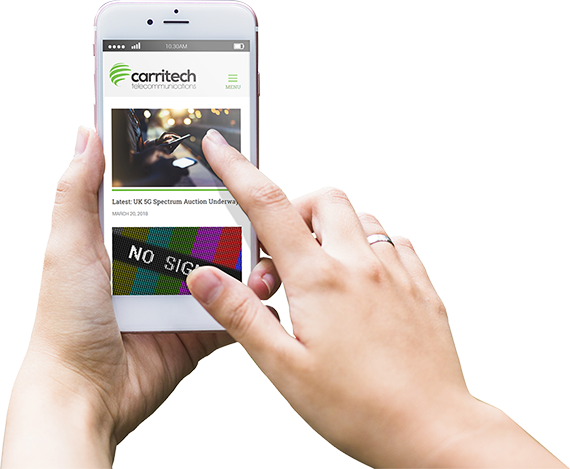 Stay informed!
Get all of our latest news sent to your inbox each month.