Why Are Telcos Talking About OpenRAN?
---

Back at the TIP Summit in Amsterdam last month, Vodafone made a statement. The telecommunications conglomerate announced it was thinking of changing all its European mobile sites to OpenRAN technology. This comes after several telcos (including AT&T, Deutsche Telekom and NTT DOCOMO) announced they had joined together to form the O-RAN Alliance, in an effort to drive new levels of openness in the radio access network of wireless systems. Clearly OpenRAN has changed things for the telecom industry. But what does this all actually mean?
What do we mean by OpenRAN?
OpenRAN (or open radio access network) is an initiative to define and build 2G, 3G, 4G and 5G RAN solutions based on a general-purpose vendor-neutral hardware and software-defined technology. This means that any carrier's equipment will work on any part of the network, regardless of who is managing the network.
The 'open' part of the name refers to how businesses will work together, through each other's networks to create a more free-flowing approach. This could completely change the landscape of the telecoms industry and how we all do business going forward.
Telcos are already investing in the initiative
Vodafone has become the first telco in the UK to start OpenRAN trials. They plan to use the new technology to connect the world's most rural communities, enhance coverage in cities and introduce a new wave of technology vendors. The O-RAN Alliance, made up of big telcos across the world, wants to help build a supply chain eco-system.
OpenRAN is popular among telecom businesses because it opens a range of benefits to them. It will help operators to cut the cost of building mobile networks. By lowering the barriers involved with working with new vendors, it will de-couple the hardware and software components of the network. Because of this, there will be more companies which can supply the different components, helping to level the playing field.
Another benefit of the initiative is that it will help bring network-wide efficiency. For technology to keep up with today's demands, networks must be self-driving. By embedding artificial intelligence and machine learning in the layers of RAN, automation will be ensured, keeping everything working to the optimum level.
Though many telcos are considering OpenRAN now, it could be a long while before we see a change. As with anything in the early stages of development, carriers will be wary to replace their existing, tested networks.
That being said, OpenRAN sounds very promising for the industry and could end up changing everything in years to come. We will be keeping a close eye on developments in the next few years.
Sources: O-RAN Alliance, Vodafone, Cerillion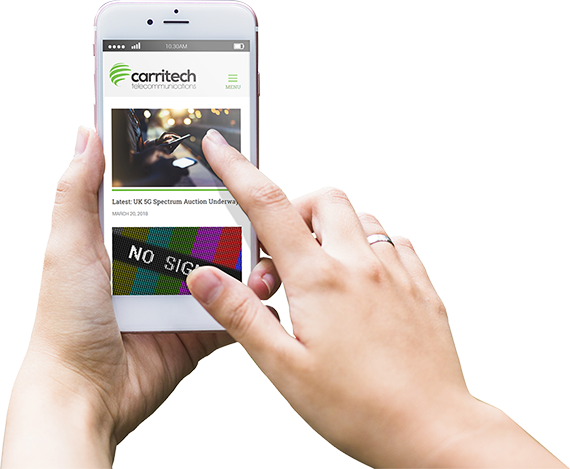 Stay informed!
Get all of our latest news sent to your inbox each month.