We Purchase: Frequently Asked Questions
July 5, 2016
---

We Purchase FAQs:
We have provided a list of our We Purchase FAQs to help you to find the answers you need easily. If we haven't covered your question in this page, please contact us directly and we will be happy to help answer your query.
What are the main benefits of selling your assets to Carritech?
Maximise the value of excess and obsolete assets whilst minimising costs and liabilities
Generate revenue before the purchase of new equipment
Eliminate warehouse/storage costs for housing equipment that obsolete
Reduce your carbon footprint by reselling into the market and not recycling or making waste of your surplus equipment
Turn your unwanted assets into raw materials, inventory or cash
What type of equipment will Carritech purchase?
Carritech buy and sell all types of new and used telecommunications equipment. This covers multiple product types across a broad spectrum. We will always be happy to discuss the sale of your equipment, so if you are unsure then just give us a call and our team will be happy to advise you. At Carritech, we have an international customer base and are always interested in brand such as Nokia, Siemens, Alcatel-Lucent, , Marconi, Ericsson, , Nortel, Cisco, Juniper, Huawei etc.
What happens if I'm not exactly sure what my equipment is or what it is worth?
It's not uncommon for our clients to be unsure about exactly what equipment is unwanted, used, preowned, refurbished or redundant. Carritech are able to carry out a full audit on your equipment, reporting on the exact breakdown of value and quantity of your parts, before giving you the opportunity to recall anything that you may need in the future or just decide you want to keep.
Does it matter how much equipment I have available?
Carritech will value all sizes of inventory, as long as there is a resale or recycle value from the parts. We have multiple storage locations and have the capacity to take delivery of individual parts, all the way up to full network de-installations.
How do you work out exactly how much my equipment is worth?
Carrtiech's systems evaluate the historic and current market demand for telecommunications products using our state of the art database system. Along with our data, we have over 30 years' experience in the carrier industry and are able to easily identify the chances of resale of individual components. We will always provide fair market, competitive valuations of our client's equipment.
---
Are you still unsure about our We purchase details? Call us today on +44 (0)203 006 1170 or email: contact@carritech.com
Next article: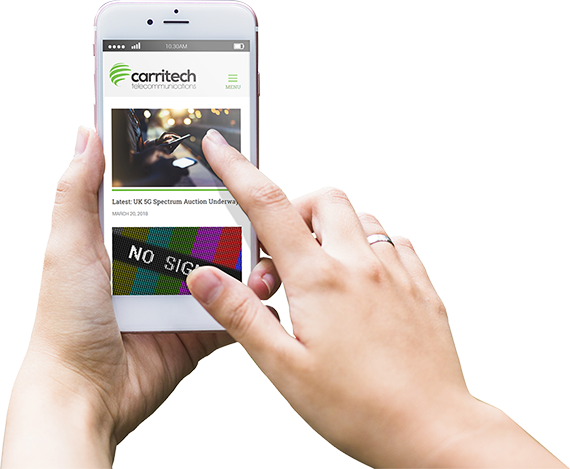 Stay informed!
Get all of our latest news sent to your inbox each month.