Why it is better to be proactive than reactive when it comes to telecommunication network maintenance
July 30, 2018
---

Telecommunications network providers are all to aware of the frustrating consequences of unexpected equipment faults or breakdown. Many operators have hundreds, if not thousands, of parts that need to be maintained within their network and a single fault can bring services to a halt. Although there's no denying that ensuring speedy repairs is extremely important as soon as a fault is detected; working reactively to these issues can be incredibly costly, both in time and money.
Reactive network maintenance usually occurs when the right steps haven't been taken to ensure preventative and predictive maintenance.
Alternatively, proactive maintenance and network management keeps equipment serviced and in working order by monitoring, predicting and solving faults before they occur. An effective proactive maintenance program can preserve equipment, keeping it in the best possible condition and making unexpected failures happen rarely.
Choosing a reactive approach to network maintenance can hinder an organisation because they are unforeseen, meaning they are likely to be more complex problems to solve. Whereas a proactive approach can ensure that maintenance remains simple and straight forward.
How to begin working with proactive network maintenance
The key is minimizing these occurrences by proactively assessing your network. This can be done 'in-house' with service engineers that use network software to monitor any faults or points of weakness within the network that may need to be repaired or replaced, or the task of network maintenance can be outsourced to a company that can provide on-call engineers, repairs, refurbishment and replacement parts.
Proactive maintenance will significantly extend the life of telecommunication networks, increase total lifetime value and minimise the occurrence of major repairs and downtime. The best way to get started and move towards a proactive maintenance model is to request a support assessment from a telecommunications support company like Carritech.
Sometimes being reactive is the only option. There is no hiding the fact that sometimes, no matter how proactive a network provider is in assessing and monitoring their network, faults will happen out of the blue. In these instances, it is best to contact a reputable telecommunications part provider and seek assistance and support for the relevant equipment.
Predictive vs Preventative Maintenance
Predictive maintenance predicts equipment failure before it occurs, allowing network providers to take the appropriate action before failure happens. Predictive maintenance is a non-invasive task that is meant to determine the condition of equipment through direct monitoring and analysis. Maintenance tasks can then be planned and scheduled accordingly.
Preventative maintenance tasks are designed to renew an asset and eliminate deterioration in the equipment before is occurs. Performing preventative maintenance will mean the parts are kept in as close to new condition for as long as possible. By carefully keeping record of the parts that are used, costs, time spent on maintenance etc. a clear and simple process can be followed in order to maintain the network. This will also allow any engineers or support partners to review scheduled maintenance, identify any reoccurring issues and evaluate opportunities to improve the network.
To ensure that your network continues to run as smoothly as possible with minimal downtime and that network processes aren't slowed or halted due to faulty equipment, contact us today for more details on how our supply, repair, refurbishment and support expertise can help you.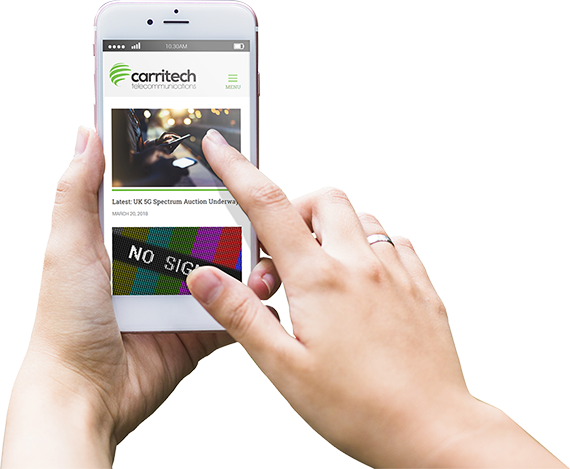 Stay informed!
Get all of our latest news sent to your inbox each month.