SD-WAN (Software Defined Wide Area Networks) Explained
January 2, 2019
---

As with most emerging and evolving trends in the telecommunications industry, the definition of SD-WAN is varied among vendors and carriers as each are looking to promote the version which best suits their capabilities.
Varying definitions have created some confusion as to whether an SD-WAN solution includes only the router and over-arching management, or if it also includes the underlying connectivity. In many cases the answer here depends on who you ask. Customer Premises Equipment (CPE) vendors rely on customers providing their own connectivity, whereas carriers would prefer to move the market to an all-encompassing SD-WAN solution.
What is SD-WAN?
SD-WAN stands for software-defined networking in a wide area network (WAN). It refers to software that is used to implement and manage WAN networks, including NFV (Network Function Virtualization) elements such as routers and firewalls. SD-WAN operates in a similar way that SDN (software-defined networking) implements virtualization technology in order to improve data-center management and operation.
Where did SD-WAN come from?
SD-WAN was originally born out of concerns that were flagged by larger enterprises over their static and difficult to manage WAN architectures. When services began to move towards to cloud, and costs of international MPLS where much higher than in-country locally sourced internet, the desire to deploy and manage the local SPE more simply and cheaply became apparent.
Where is SD-WAN heading?
The vision for a complete SD-WAN solution would be a single interface which combines your SD-WAN CPE with the various underlying providers and networks, which also integrates into all Operational Support System (OSS) and Business Support System (BSS) platforms. This would allow you to monitor and control your SD-WAN CPE as well as further into the network to be able to measure application performance and diagnose issues.
Benefits of SD-WAN
There are a number of benefits of implementing SD-WAN, including:
Simplicity of hybrid networking
Hybrid networking has been deployed by Managed Service Providers (MSP's) for a long time, so although there is nothing new about using locally-sourced internet, either as a primary or secondary circuit, SD-WAN makes deploying and managing Hybrid Networking solutions a lot easier.
Dynamic Path Selection
Again, Dynamic Path Selection isn't a new feature in networking, but it has been very expensive in the past. SD-WAN CPE vendors are now able to offer this feature at a fraction of the cost. Not only that, but an application can be given its own SLA (service-level agreement) in terms of latency, packet-loss and jitter.
Monitoring
As businesses continue to digitalize and move applications to the cloud, the ability to monitor the entire IP path is a major challenge. SD-WAN allows for greater visibility on the utilisation of your connectivity as well as the applications used across the network; this allows greater insights into exactly what is happening.
Easier Deployment
It is often difficult for new routers to be delivered to remote locations within a network, whether it be due to customs or availability of local engineers. SD-WAN tackles this problem by delivering its CPE function as virtual devices (as software sitting on a server). All that is then required are the IT staff that have the infrastructure knowledge, to implement the setup.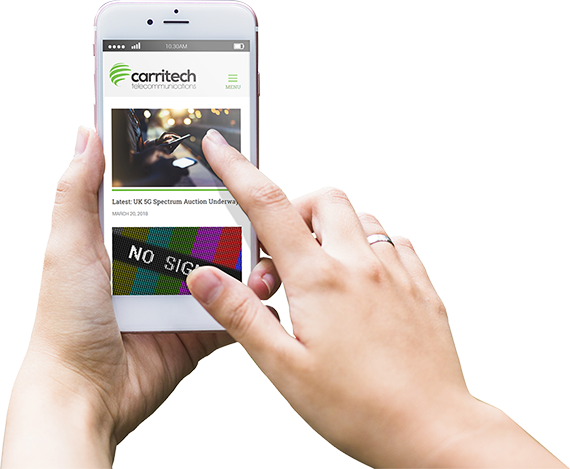 Stay informed!
Get all of our latest news sent to your inbox each month.