Why you shouldn't worry about manufacturer EoL announcements
---

It is still possible to receive high quality support for your legacy telecommunications equipment long after a manufacturer EoL announcement
Carritech offer alternative support solutions for legacy telecommunications equipment, allowing our customers the choice and flexibility to maintain, refresh and adapt their existing infrastructure equipment without being tied down or limited by their vendors.
To fully realise the benefits of our support services, it is important to understand the standard process of discontinuation of your telecoms equipment.
'End-of-Life' (or EoL), is a term used all too often in the industry by hardware OEM's (original equipment manufacturers) and is designed to encourage a sense of urgency for network owners, engineers or technical managers and instil a sense of urgency for them to upgrade their existing equipment or pay out for an extension of support cover.
The truth is that, just because an EoL announcement has been made for your network equipment, it doesn't mean that your equipment is likely to fail anytime soon. In fact, the actual life expectancy of a piece of networking equipment is known as MTBF or Mean Time Between Failure. This is a period of time estimated by the manufacturer before your equipment is expected to start to fail. In many cases this will be decades long and you can find the specific number (listed in hours) within the product datasheet.
EOL Process:
The End of Life announcement:
The EoL announcement is sent out by the manufacturer to existing customers to let them know that product support will be stopping soon. From the date listed, all further expansions or new features will stop and the product will freeze at its current state.
End of Sale (EoS):
Often around one year after the EoL announcement, the product will no longer be able to be ordered from the manufacturer, although the product is still eligible for manufacturer maintenance and will still receive operating system updates and bug fixes.
End of New Service:
At this stage, it is no longer possible to place the equipment under a new service contract.
End of Software Maintenance Releases
Operating system updates will cease for the product
End of Contract Renewal
Maintenance contracts will cease for the product
Last Date of Support (LDoS):
All support for the product stops. This final step is used by the manufacturer in a hope to force the user to refresh the equipment and discontinue use of their equipment.
---
Why would a manufacturer stop offering support as much as a decade before the equipment is likely to fail?
It seems strange, and in many ways, it is. But manufacturers use this process with many of their products as a marketing tactic to keep customers in a cycle of renewal and updates that are costly and often unnecessary.
What is the alternative?
At Carritech, we specialise in the ongoing support, repair and refurbishment of EoL and legacy telecommunication systems. Our expertise and knowledge of the industry and our products, paired with close relationships with our partners means we can deliver support for even the most technically challenging equipment.
By focusing our efforts on sourcing and stocking hard-to-find parts for legacy equipment, we have developed a reputation for handling customers that may have more-complex requirements, with speed and efficiency.
If your equipment is reaching its 'EoL' period or the manufacturer has contacted you about ending support, don't panic. Contact Carritech today to see how we can help you to prolong the life of your telecommunications network.
Read more about our support services here or contact us to discuss how we can help you.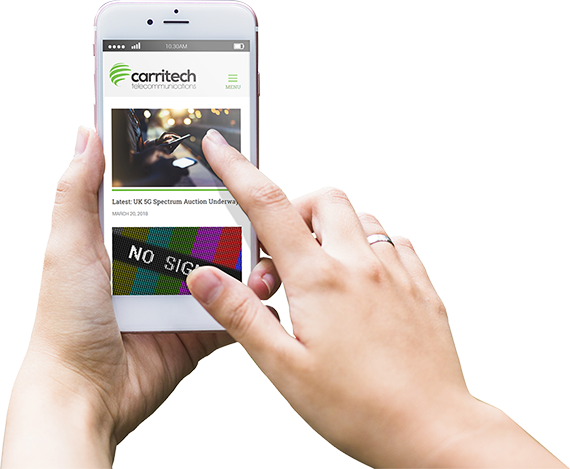 Stay informed!
Get all of our latest news sent to your inbox each month.