What is Small Cell Technology?
---


What are Small Cells?
Mobile connectivity requirements are increasing at an unparalleled rate. Now that so many devices rely on wireless networks, particularly in highly populated areas such as towns and cities, network operators are forced to find robust solutions that allow for higher bandwidth than traditional options as well as remaining efficient in terms of power usage.
A recent approach taken by carriers has seen the introduction of small cell architecture in developing and developed markets around the world. Unlike traditional cellular networks, these small cells enable operators to increase the performance of the network connectivity for their consumers. That's because they traditionally use large cell wireless transmitters to service a wide area, whereas a higher quantity of smaller cells are more effective; even out to the edge of existing networks.
What are the benefits of Small Cells in existing networks?
The greatest benefit of small cell architecture is superior coverage for the increased number of mobile consumers and independent devices requiring connectivity. In a time when we have begun to see IoT enabled products being launched and the demand for coverage increasing tenfold, small cells are providing the infrastructure for much needed connectivity.
Also, significant, costly investments aren't required by operators for deploying small cells. This is because the small cell architecture utilizes additional base stations that extend the range of traditional cells. Therefore, individual devices can transmit data more effectively with these wider coverage areas and with reduced power consumption.
Small cell connectivity means that devices don't struggle to maintain a connection over longer distances. This reduces the need for data correction or retransmission of lost packets. This in turn provides extended operating time for the mobile device and extended operating time for those devices that rely on power.
Other opportunities for Small Cell infrastructure
Aside from the obvious significant benefits for consumers connecting to mobile networks within cities and urban areas, there are also a number of other alternative deployments for small cell architecture, which could significantly improve existing networks.
Firstly, small cells could be deployed in large corporate/commercial environments where existing large cells are used to provide wireless connectivity but struggle with physical barriers creating obstructions. Instead an alternative would be to deploy small cells indoors allowing for hotspots to provide reliable coverage in areas that would have otherwise been out of service and suffered with signal degradation.
Small cells would also provide a great solution for other isolated areas and industries such as mining.
Save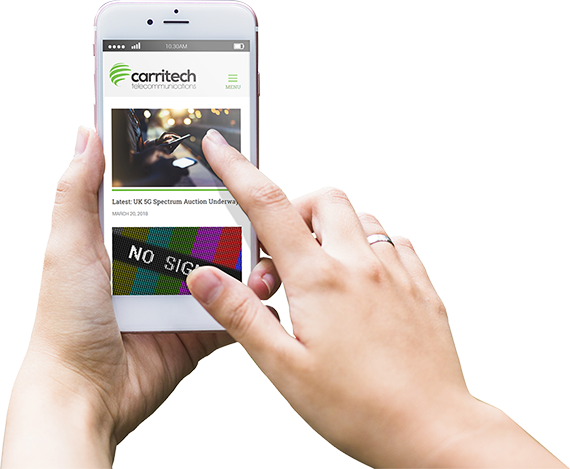 Stay informed!
Get all of our latest news sent to your inbox each month.