Synchronous Digital Hierarchy (SDH): Explained
August 11, 2018
---
Following on from our article explaining PDH (Plesiochronous Digital Hierarchy), we describe the differences between PDH and SDH (Synchronous Digital Hierarchy).
Around 1990, SDH was developed and launched to replace PDH systems and eliminate synchronization issues for bulk telephone and data exchanges, as well as increase data transfer rates and provide a simpler, more flexible network infrastructure based on optical fibers.
The features of previous technologies such as PDH were constrained by the high costs of transmission bandwidth and digital devices as well as a more complex multiplexing method which involved bit-stuffing (or interleaving), a process whereby additional bits of data are 'stuffed' into the data stream to ensure synchronicity (you can read more about this process here).
Therefore, it was widely accepted that SDH would operate a new multiplexing method which would be synchronous and based not on bit-stuffing as in PDH, but on byte interleaving. This means that SDH has extremely precise timings.
The new multiplexing method would give a similar level of switching flexibility both above and below the primary. In addition, it was to have comprehensive management options to support new services and more centralized network control.
SDH uses a basic rate of 155.52 Mbps which is called STM-1 (which stands for Synchronous Transport Module) and four times multiples of this to form its hierarchy i.e. 622.08 Mbps (STM-4) and 2488.32Mbps (STM-16).
The hierarchy in SDH is based on multiples of four STM's:
STM-1 – 155.52Mbps
STM-4 – 622.08Mbps
STM-16 – 2488.32Mbps
STM-64 – 9953.28Mbps
There are a large number of key benefits to mention with SDH, including:
Much more simplified multiplexing and demultiplexing technique is used.
Able to transporting existing PDH signals
It is capable of transporting broadband signals
It supports different operators (multivendor)
It provides network transport services on LAN such as video conferencing, and interactive multimedia
Optical fibre bandwidth can be increased without limit in SDH
Switching protection to traffic is offered by rings
The administration and maintenance process is enhanced by easy growth to higher bit rates
SDH allows quick recovery from failure
SDH continues to remain an extremely important and popular technology within telecommunications networks and operators will continue to implement the equipment for years to come.
At Carritech, we stock, repair and refurbish a large number of PDH and SDH equipment and parts. Click here to view our products and browse our stock or contact us today for a quote on specific items you require.
Save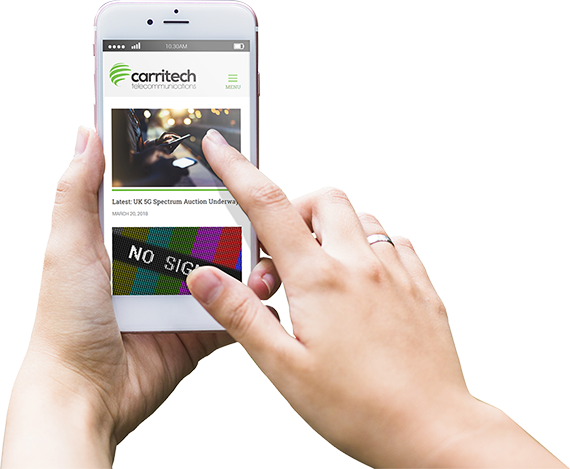 Stay informed!
Get all of our latest news sent to your inbox each month.