New Team Member Appointed to Help Us Improve Telecommunications Sustainability
---
During this difficult time, the team are working hard to ensure high levels of service across all areas. To further improve our capabilities, we have expanded our team.
We are pleased to welcome our newest member to the team, John Lamb, as Business Development Manager. He will be working to expand our recycling capabilities, helping to improve telecommunications sustainability in the process.
Our commitment to a productive environmental plan is realised through our core business of reuse and resell, with recycling capability. We adhere to the top three categories of the European Waste Hierarchy – prevention, reuse and recycle.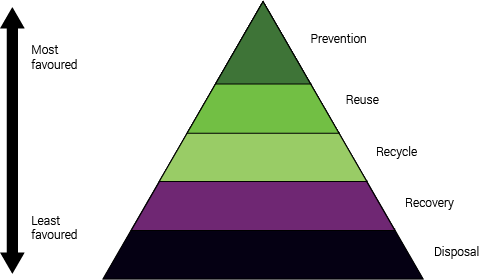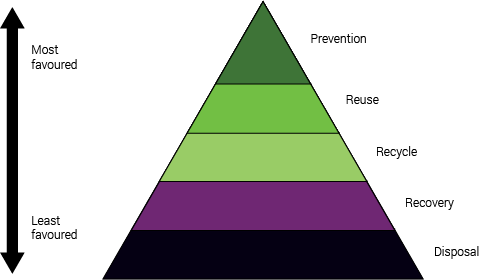 John comes to Carritech Telecommunications with more than 25 years of experience in the trading and recycling industries.
More About John's Background
Previously, John has worked in many aspects of the electronics recycling industry, from refining to collecting, processing and trading of commodities from the telecoms, mobile, IT, batteries and general WEEE sectors.
In full compliance with current WEEE (waste electrical and electronic equipment) regulations, John will be continually developing Carritech's recycling capabilities including non-ferrous and precious metals recovery, ensuring optimal recycling performance for Carritech's client base.
Previously, John has worked for brands specifically involved with electronic materials recycling, refiners, mobile telecoms specialists and has consulted across many aspects of recycling activity.
Not only has he been involved in sourcing and preparing materials for final recovery, but he also has expertise in Pan-European and Global asset management projects.
We are delighted to have John as part of the team, bringing his wealth of experience to develop Carritech's capabilities.
Improved Telecommunications Sustainability at Carritech
At Carritech, we are looking to help improve telecommunications sustainability. It is our aim to avoid sending items to landfill, as much as possible, which is a significant source of environmental damage.
With our experienced personnel, we facilitate value recovery for our clients. We offer a fully-fledged asset management service, including recycling capabilities.
Carritech enables carriers to securely make the best use of their telecom equipment, supporting networks for maximum value in the product life cycle.
By partnering with end-users to acquire, redeploy, resell and recycle their assets, we offer services that not only extend the life of existing telecommunication networks, but generate maximum revenue, reduce expenses and help organisations to meet their environmental goals.
If we cannot offer reuse for your parts, we will recycle your products in an ethical and sustainable way that protects the environment.
Adhering to the Internal Sustainability & Environmental Policy
The team are committed to improve telecommunications sustainability. We aim to improve our environmental performance and minimise the impact from our company activities.
The key points of our strategy to achieve this are:
Communicate the Internal Sustainability & Environmental policy to all interested parties.
Commitment to the prevention of pollution
Avoid, minimize, and mitigate any adverse environmental impacts caused by our operations where possible.
Actively promote reusing and recycling both internally and amongst its customers and suppliers.
Maintain our 100% regulatory compliance record.
Meet or exceed all the environmental legislation that relates to the Company.
Provide evidence of our EMS aspects and impacts as documented information.
Focus on all opportunities for zero waste recycling.
Assure all applicable interested parties are aware of our philosophy, objectives and obligations to our impacts on the environment via effective communications such as toolbox talks, procedures, policies, awareness training and feedback including the reporting of incidents.
Assure commitment to applicable legislation and compliance.
In addition to this, we have taken some measures internally. These are applicable across our different offices:
Use of public transport/car sharing.
Improving energy efficiency in our premises.
Use of recycled packaging.
Ensure the proper handling and disposal of all wastes including control of substances that can pollute land, air and water systems.
Get in Touch About Your Unwanted Equipment
At Carritech Telecommunications, it is our aim to extend the life of telecom networks with ongoing support of legacy equipment.
Through working with carriers to resell and recycle their telecom assets, we help to support telecommunications sustainability.
If you are looking to remove unwanted equipment from your network, we can help. Our hassle-free and fully managed model means that Carritech takes full responsibility of equipment as soon as it is collected.
Get in touch with the team online, call +44 (0)203 006 1170 or email support@carritech.com for further details.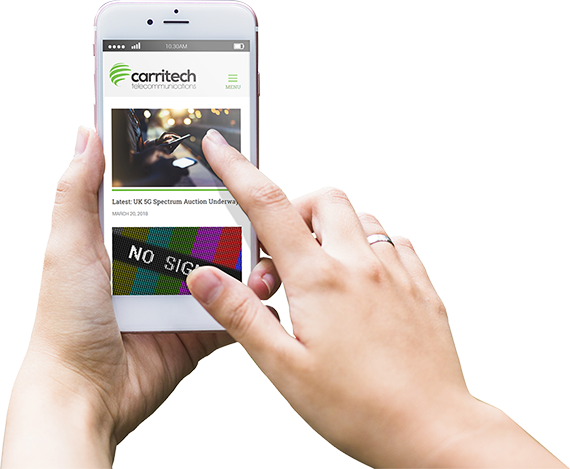 Stay informed!
Get all of our latest news sent to your inbox each month.