What is the Telecom Infra Project?
July 11, 2017
---

The Telecom Infra Project (known as TIP for short) aims to rethink how telecom network infrastructure is designed and deployed by essentially going 'back to the drawing board' and planning without existing physical or perceived barriers that may exist with current systems.
The consortium was initially launched by Facebook who are looking to provide an internet connection to remote, under developed countries is an attempt to gain new subscribers. Now more companies have got onboard to help progression and generation of new ideas. There are over 110 companies involved include T-Mobile, Nokia, Intel, Vodafone and Juniper Network (view the full list here).
The real aim for TIP is to create technologies that can be used flexibly by anyone, now and in the future and won't become obsolete or less effective than emerging technologies. It hopes to create these technologies by staying open source, allowing for companies (large and small), operators, infrastructure providers and individuals to come together and collaborate to generate viable solutions.
The project will concentrate on access, backhaul and core management.
One of the key starting points for TIP is to decouple software from hardware components. This will allow room to develop innovative solutions and boost efficiency.
As the project develops, collaborators will work to speed up the development of emerging technologies, such as the components of 5G, in a bid to provide superior connectivity and additional services that are scalable and future-proof.
Ripping up the rule-book and 'starting again' sounds like an astronomical task, particularly in the complicated world of telecommunications networks. And largely will be. However, rather than continuing down a road which struggles to support the needs of its users; this is a huge opportunity for the industry to reflect on the positives (and negatives) of decisions made recently and in the past and redesign something scalable, flexible and ultimately better. It won't be an easy task and no one can be sure if it will succeed, only time will tell.
You can read more about the telecom infra project here.
Save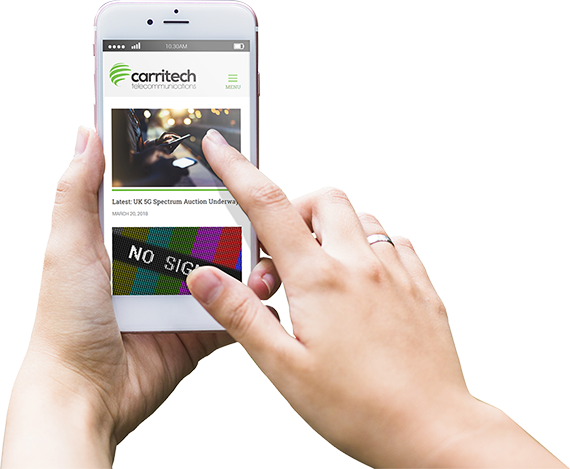 Stay informed!
Get all of our latest news sent to your inbox each month.