8 Reasons to Seek Telecom Support Services
---

Telecom support services play a vital role in supporting carrier networks. Consumer demand is higher than ever before, and carriers are expected to provide uninterrupted services. To maintain the strength of your network, you should consider partnering with a support service provider for extra assistance.
As telecommunication services grow, the chance of problems occurring also increases. Network outages or faulty equipment are big concerns for telecom networks and carriers need systems in place to tackle these issues, in a timely manner.
There are different levels of service available so it can be difficult to decide what is best suited for your network. In this article, we take you through eight reasons as to why you should use telecom support services to help sustain your network.
1. Maintain Better Control of Your Network
Working with your telecom support partner, the controlling and monitoring of your network will become easier to manage. By allowing a service partner to take over support management, it frees up time to focus on other areas of the network. Rather than concentrating on unexpected issues when they arise, you will have more time to improve other aspects of the network.
2. Enjoy Lower CAPEX and OPEX Costs
Telecom support services often mean that you will benefit from preferential rates on equipment and shipping costs. This will reduce your overall CAPEX (capital expenditure) and OPEX (operating expense) costs. By working with a single supplier, you will benefit from better payment terms in the long run.
3. Get Remote/On-Site Support
Many support service providers offer both onsite and remote support. The majority of support engineers work from home via secure VPN. The services normally include emergency service engineers who can be called out to resolve issues when they happen. The engineers will service equipment on site, helping get your network back up to capacity quickly.
4. Simplify the Process
Some networks need extra help to keep their networks fully operational and meet expectations of their customers. There are many parts to a network that need close attention to ensure it is working at optimum. Telecom support service partners can cover all aspects of network management including sourcing spare parts, upgrading items and managing your excess inventory.
5. Reduce Dependency on OEMs
Maintaining legacy systems through the original equipment manufacturer (OEM) can be expensive. Telecom support services will remove the dependency your network has on the OEM and help save costs. As well as expenditure, manufacturers often apply pressure to upgrade and replace 'old' technology. In most cases, the existing technology can cope with demand and so there is no need to upgrade.
6. Receive 24/7 Support
Another great benefit of partnering with a support service is that you benefit from 24/7 availability. Direct and readily accessible contact is essential when network problems inevitably arise. Feel secure in the knowledge that support for you and your network is available at all times.
7. Extend the Life of Your Legacy Equipment
If you are operating legacy equipment that may have been announced as 'end of life', you will need to outsource a partner that can help you to maintain your equipment. By partnering with a support service provider, you will be able to extend the life of your equipment and ensure your network is operational for as long as possible.
8. Benefit from Expert Staff
Support service providers may have the necessary skills needed to manage networks that you are currently missing. Expert engineers are technically competent and often hold certificates to validate their experience with telecommunications equipment. They have the expertise to resolve outages and complicated network crises.
Why Choose Carritech to Provide Telecom Support Services
At Carritech, we offer Tier 2 and Tier 3 multi-vendor maintenance and technical support for your telecoms equipment. We offer support across a wide range of OEM systems and to clients all around the world.
Our comprehensive service covers all aspects of network management including sourcing parts, refurbishing faulty equipment, purchasing unused products and managing excess inventory. Our expert engineers have the expertise to provide quick set-up of remote teams, delivering 24/7 technical support services.
To find out more about the telecom support services we provide, please contact the team by email to contact@carritech.com, call 0203 006 1170 or through our online form. We will be happy to support and maintain your network, no matter the size.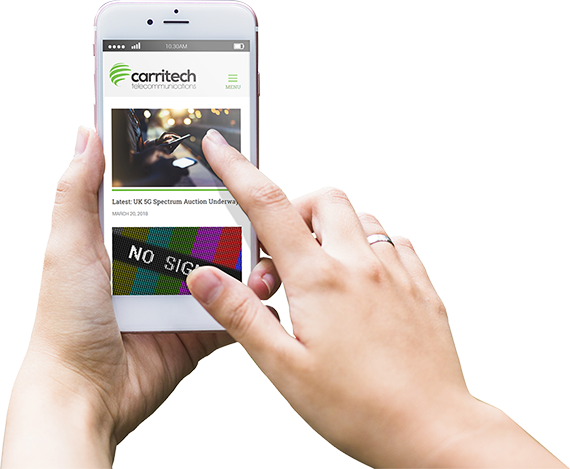 Stay informed!
Get all of our latest news sent to your inbox each month.