3 Key Telecoms Industry Disruptors
---

Technologies within the telecommunications industry are ever-evolving and developing, but with so much bubbling under the surface that is set to completely re-sculpt todays telecom landscape, we ask the question: What are the key disruptors that are set to drive change in the industry?
We have looked at various emerging technologies and trends within the telecoms industry and compiled our predictions for those that we believe will be real 'game-changers':
Content integration
As the cost of providing network services continues to fall and tariffs are decreasing for consumers, network providers are looking for innovative ways of increasing their customer base and generating more revenue outside of typical avenues.
In order to drive profit and keep the company's revenue positive, they must look to reinvent themselves.
With the rise in popularity of on-demand services, such as movies and games, Telco's are actively acquiring and partnering with content companies to drive more revenue to their businesses. Examples of this strategy are apparent with BT and Virgin who moved away from sole network provision and successfully branched in to television and games services.
This move makes sense for operators who already have the network infrastructure in place but are battling to pry customer loyalty away from other long-term providers. With network prices falling, providing great media content that customers love could make the difference between opting for one company over another or even changing providers altogether. This is especially effective with exclusive content.
Internet of things
The Internet of Things is set to trigger an explosive increase of billions (if not trillions) of connected devices within operator networks and they will need to be ready for it.
Astronomical growth in data volumes will put a strain on existing networks so development and innovation will be required to tackle current restrictions. Providers will need to look at ways of collecting, managing and maintaining all of the data required to handle IoT.
If operators want to keep their customers, they are going to need to prove that they can do this.
Developing technologies like 5G and all of the components that are set to bring it together, such as massive MIMO, network slicing, LoRa and LiFi are going to be essential in handling this increase in data as well as lowering latency.
Although IoT may be the driving force behind the development of these technologies, they will have much wider-reaching benefits for other applications.
> Confused by the Internet of Things? Read more here
Security
Security has always been a significant disruptor within the telecoms industry but now more so than ever before.
Already we are seeing a huge increase in the number of connected devices and the vast interconnectivity of these devices now reaches deep inside our homes and our personal details. If consumers are going to invest in IoT technologies of the future, then Telco's need to significantly secure their networks.
Unfortunately, the development of technologies within the telecoms industry is almost always met by a corresponding growth in security threats which need to be defended against.
> Tackling security in the internet of things
Network operators will need to work closely with consumers to improve security across multiple platforms including educating consumers and ensuring they are transparent about all data usage policies.
In recent years, many network operators have been on the receiving end of attacks to their networks which have not only resulted in outages but also theft of customer data. If they are to build trust with consumers, they will have to prove their worth with the security and protection of their network and devices.
These are just a handful of the things we expect will drive significant change in the industry by 2020, other things that are set to disrupt existing infrastructure include:
The development of 5G
Utilisation of existing and unlicensed spectrum
What do you think could disrupt the telecommunications industry, for good or bad?
Save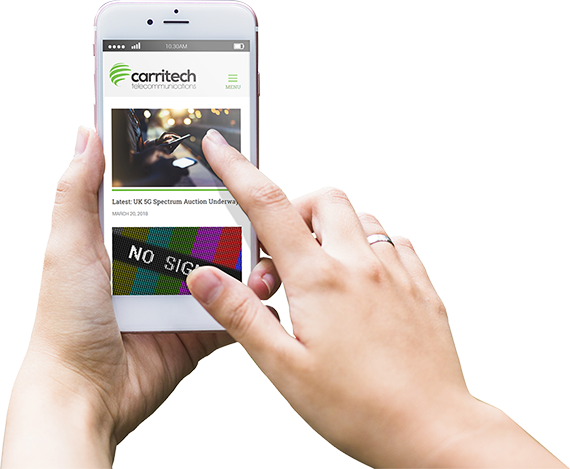 Stay informed!
Get all of our latest news sent to your inbox each month.