Until this point, edge computing has been in the developmental stages. It is expected that more companies will facilitate the deployment of edge computing in the next year. As more people work remotely and connect digitally, infrastructure needs to be in place to support streamlining of these services.
Edge computing refers to an open IT architecture where the data is processed by a local computer or server instead of relying on the cloud, transmitted to a data center. 5G and AI allows for edge computing systems to support larger bandwidths for data, and faster.
As other technologies continue to grow, we believe edge computing to be a big telecom trend for the near future. Faster processing and response times are expected. The need for more processing and instant computing could help to push edge computing to the forefront of the telecommunications sector in the coming years.
---
Emphasis on Cybersecurity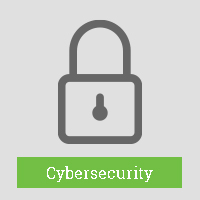 As highlighted above, artificial intelligence is already making an enormous difference to how telecom companies work. Virtual assistants, process automation, maintenance and data analysis all have their benefits and offer opportunities for processes to become more streamline. In turn this allows telcos to work more efficiently and provide customers with solutions faster.
As artificial intelligence continues to evolve and become ever more present in the world, we can expect to see these tools becoming more available. With ongoing developments in the technology, we would expect to see AI to continually grow at an accelerated rate in coming years.
---
While there are a lot of exciting trends expected in 2021, there are also challenges. Strict regulation, limitations in current technology and the coronavirus pandemic all will play a part in how these areas of telecoms evolve in the next few years. That being said, we look forward to seeing how the industry grows and develops in 2021.