What are the benefits of purchasing from the telecommunications secondary market?
---

Without an extremely large budget and a long period of time to replace an entire system; operators need to make use of the secondary market to ensure that their legacy telecommunications infrastructure remains operational. This article explains why the telecommunications secondary market is a great advantage when buying equipment for your business.
Telecommunications network infrastructure lasts a very long time, which is great for operators, however this will mean ensuring parts are maintained and replaced whenever necessary. Fortunately, this can be achieved at low cost by making use of the secondary market.
More and more operators are turning to secondary market resellers like Carritech for fast delivery of telecommunications equipment, knowledgeable information and installation procedures, great servicing and support and convenient disassembly of existing networks.
What are the key benefits to purchasing from the telecommunications secondary market with a company like Carritech?
Value: Purchasing used telecommunications equipment is considerably more cost effective than paying out for a total infrastructure change. This is a huge benefit for network operators who have a sudden and urgent need for a system upgrade or part replacement but may not have a substantial maintenance budget to tap in to. Great value means companies are able to purchase surplus parts from the secondary market and store them to prepare for the event of a network fault or need for a system alteration.
Availability: Manufacturer lead times are renowned for being frustrating long. Often it can take over 10 weeks for a built-to-order product to arrive with a buyer. Not only that, but manufactures will typically refresh their product line every 12-24 months and liquidate many of their older products, meaning that equipment quickly becomes redundant to the manufacturer and the availability and quality of product support diminishes as they shift their focus on to what they consider to be their more important products. Secondary market resellers like Carritech can ship products on the same day as an order is placed.
Servicing and product protection: Manufacturers will often tie an operator in to a 2 to 5-year support plan contract, which is integral to the sale. However, Significant warranties are also provided by resellers and equipment is readily taken under existing maintenance agreements where provided. That said, warranties aren't a major factor in the telecommunications industry as equipment is extremely robust, and should always be fully tested before it is sold, meaning that in the event of a fault being detected it wouldn't re-enter the marketplace. Due to the nature of telecommunication equipment, if the part is fully functional it will tend to stay that way for a very long time. Plus, they are able to provide a low cost alternative to manufacturers support, by utilising their knowledge of the equipment.
In conclusion, choosing to purchase your telecommunications equipment from a secondary market reseller such as Carritech will save you a significant amount of time and money, and provide you with access to a wealth of industry knowledge at a fraction of the cost.
Find out how much you could save by choosing to acquire used telecoms parts from the telecommunications secondary market via Carritech, just browse our stock lists or search for a specific part today.
Save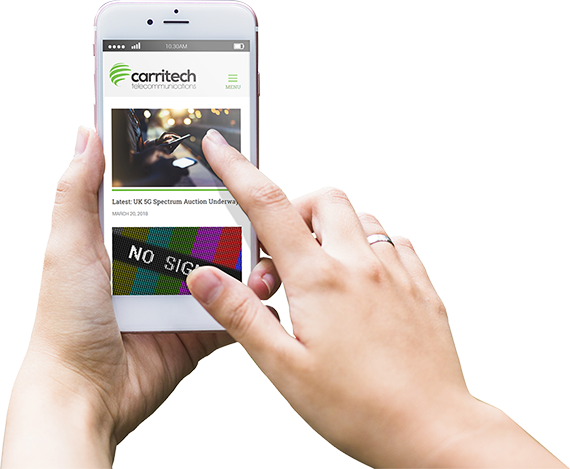 Stay informed!
Get all of our latest news sent to your inbox each month.