What is dark fibre?
October 23, 2017
---

When operators lay downs fibre optic cabling for their networks, often they will overestimate the amount of infrastructure and cabling that is required, in order to 'future-proof' their network, allowing for data growth in the future.
This unused infrastructure (which also includes switches and repeaters) is known as dark fibre. The term 'dark' is used because with fibre, data is transferred using light.
Companies are now beginning to offer this additional capacity in their networks to customers looking to own their own strands of dark fibre to create a privately owned and operated optical fibre network as opposed to just leasing bandwidth. This allows the client to control the network rather than needing to rely on a network provider.
There are a number of ways that a dark fibre network can be set up, depending on the requirements of the owner; dark fibre rings, point to point or point to multipoint.
What are the benefits of a dark fibre network?
Control: Dark fibre services puts you in full control of your network, meaning you can choose the transmission technology of your choice.
Security: One of the key benefits of dark fibre networks are the high levels of security you gain from controlling your own network and not leasing bandwidth within a larger network. Most dark fibre networks aren't routed or tunnelled across the public internet, so you are safe from unwanted, external connections.
Performance: Without the worry of external factors which may slow the performance of parts of an operator's network and effect your service, dark fibre provides high levels of performance and speed.
Capacity: Due to the use of DWDM (Dense Wavelength Division Multiplexing), which allows for multiple data signals to be transmitted at the same time on different wavelengths, dark fibre networks have greater capacity than other alternatives.
Power: They require a lot less power than other alternatives.
For large organisations who rely on mission critical networks, it has become more difficult to rely on an operator to serve their networks via traditional means. Instead, many are opting to transfer to dark-fibre networks for the reliability and control that it brings.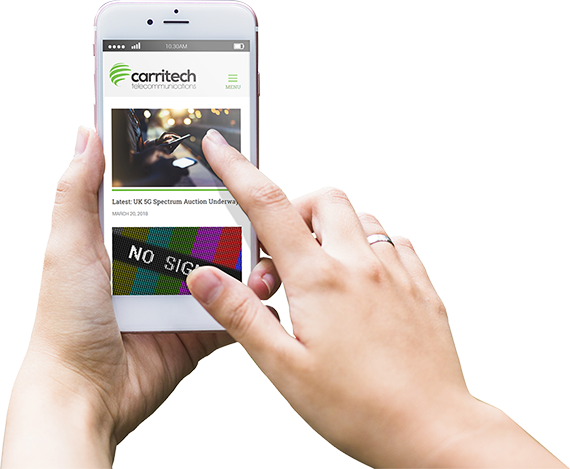 Stay informed!
Get all of our latest news sent to your inbox each month.