What is LAA (Licensed Assisted Access) and why is it useful?
November 27, 2017
---

LAA (Licensed Assisted Access) was introduced in 3GPP release 13 as part of LTE Advanced Pro and is a method used to designate public spectrum in the speedy and currently spacious 5GHz band and has been designed to assist standard call services.
The idea behind LAA is to let 5GHz services do the mobile data 'hard work', particularly within indoor spaces where it will be deployed via small cells alongside 3G and LTE. The signalling continues to remain on the conventional network but when required it will switch the LTE payload over to the public band to take advantage of the greater capacity available there at 5GHz.
Simply put, it uses carrier aggregation in the downlink to combine LTE in unlicensed spectrum (5GHz) with LTE in the licensed band.
Why is LAA useful?
The ability to combine and switch between spectrum provides faster data rates and more responsive user experience. For example, a mobile operator which uses LAA is able to support Gigabit Class LTE with as little as 20 MHz of licensed spectrum. This is achieved by maintaining a persistent anchor in the license spectrum which carries all of the control and signalling information and ensures the user experience is both seamless and reliable.
By adding a new radio access option, LAA optimizes existing wireless network resources that are available, and improves app coverage for all users whether their devices are using LAA, licensed cellular or Wi-Fi.
Ensuring fairness
LBT (Listen Before Talk) is a key principle designed to run alongside LAA and ensure fair sharing for carriers and is used by all technologies in unlicensed spectrum to ensure fair coexistence. It works by dynamically choosing clear channels within the 5GHz range to avoid Wi-Fi users. If it is not possible to select a channel which is clear, LAA will share a channel equally and fairly with other users.
Summary
LAA is a key milestone on the journey toward a 5G future. It combines the use of licensed and unlicensed spectrum, and uses higher frequency bands on a small cell architecture.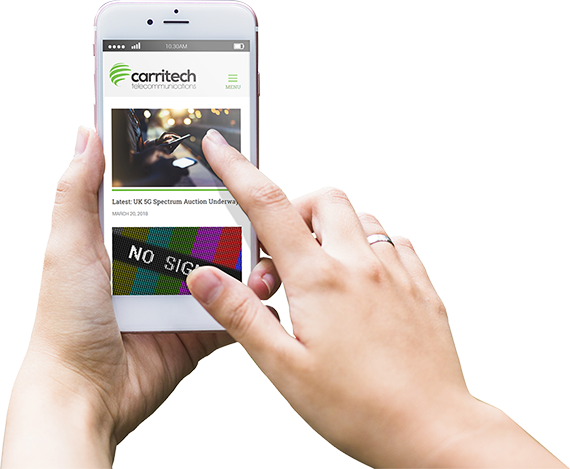 Stay informed!
Get all of our latest news sent to your inbox each month.