What is OTN (Optical Transport Network) in telecommunications?
September 12, 2018
---

Optical Transport Networking is a telecommunication industry-standard protocol which provides a way of multiplexing different services onto optical light paths. It was originally designed to promote network evolution beyond SONET/SDH.
As network service providers tackle the ever-increasing issue of rapid user growth and increasing digital traffic, with such things as mobile apps, social media, cloud computing, VoIP and video calling, technological solutions such as OTN are being adapted.
Unlike circuit-based networks of the past, which were often comprised of predictable connections between pairs of endpoints, the majority of modern networks are packed-based and comprise many services and applications which vary in demand on bandwidth and transmission performance.
By wrapping each payload transparently into a container (also known as a digital wrapper), OTN's enhanced multiplexing capabilities allow for different traffic types such as storage, ethernet, video and SONET/SDH to be carried over a single Optical Transport Unit (OTU) frame. It also preserves the client's native structure, timing information and management information within the container.
There are significant advantages with OTN compared with traditional WDM networks, including increased efficiency and reliability. With OTN networks can be scaled to 100G and beyond and it also plays a crucial role in making the network programmable, enabling transport to become as important as computing and storage in intelligent data center networking.
Benefits of Optical Transport Networking

Lower cost: Being able to transport multiple clients on a single wavelength, OTN offers an economical way of filling optical network wavelengths and avoiding unnecessary cost.
Performance: By allowing specific configuration of bandwidth to each service or group of services, OTN allows performance to be managed for each client.
Spectral efficiency: OTN offers efficient use of DWDM capacity by ensuring consistent fill rates across a network.
Flexibility: OTN networks allow the operator to tailor their technologies at the time, while allowing for adoption of further technologies as and when clients require them.
Security: By utilising hard partitioning of traffic on dedicated circuits, OTN has a high level of privacy and security.
Carritech provide support service for a range of OTN products, including supply, repair and refurbishment, sale and system support. For more information and to find out how we can help you, contact us today.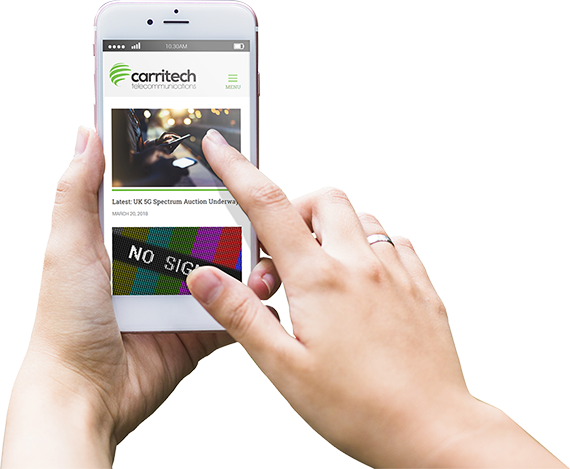 Stay informed!
Get all of our latest news sent to your inbox each month.