What is Vo5G?
March 1, 2019
---

Vo5G or 'Voice over 5G' refers to the voice services that will be provided by the fifth generation of mobile technologies.
Much emphasis has been placed on the data speeds and capacity benefits of 5G that will lead to new services and technologies such as Internet of Things (IoT), smart cities and AR/VR. However, 5G will also have an important influence on the future of voice services for telecommunications service providers and their customers.
By utilising Vo5G, telecommunications companies will be able to offer their customers substantially enhanced voice capabilities which support ultra HD (high-definition) voice communications, giving the provider a new angle to market their services.
It's not just standard calls that will benefit from the improved voice services, it will be embedded across other 5G-enabled services such as augmented reality, telepresence/conferencing applications, virtual reality, remote robotics (for example in the healthcare and industrial sectors) and entertainment platforms such as gaming and streaming.
How will Vo5G be implemented technically?
As 5G services are rolled-out, the successful evolution and implementation of Vo5G will involve careful planning around the choice and requirements of network equipment, software upgrades and levels of integration that will be essential for both the service providers and the end-users.
The 3GPP standard specifies that 5G utilises the 4G voice/video communication architecture and therefore continues to provide these services via the IMS (IP Multimedia Subsystem).
Vo5G is likely to evolve from a transition from VoLTE (Voice over LTE) to VoNR (Voice over New Radio) services.
In addition to the expansion of 5G network coverage and maturity of the terminal ecosystem, carriers need to consider the factors of various 5G network deployment options when deploying 5G networks.
When can we expect to use Vo5G services?
The infrastructure needed for 5G services has been being added to operators' networks for the last few years now, with some even launching their commercial 5G offerings at the start of 2019. However, these are the preliminary service versions and don't include the full array of offerings that the 'final product' will. This is more likely to be around 2020.
Not only that, but Vo5G services will require a 5G enabled phone or device so it will take some time before manufacturers launch enough high-quality products that people begin to make the switch in that department.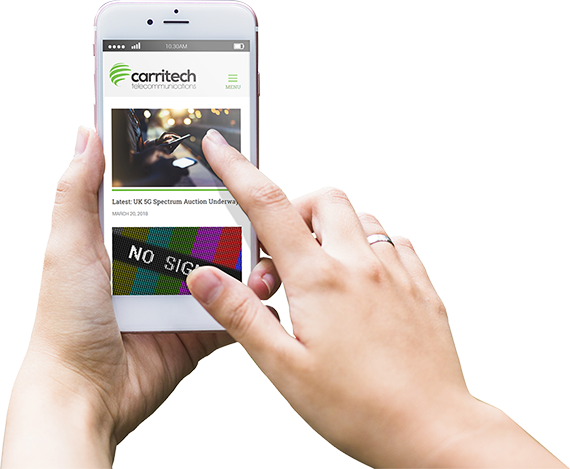 Stay informed!
Get all of our latest news sent to your inbox each month.