Carritech strive for zero waste by maintaining circular economy
July 18, 2016
---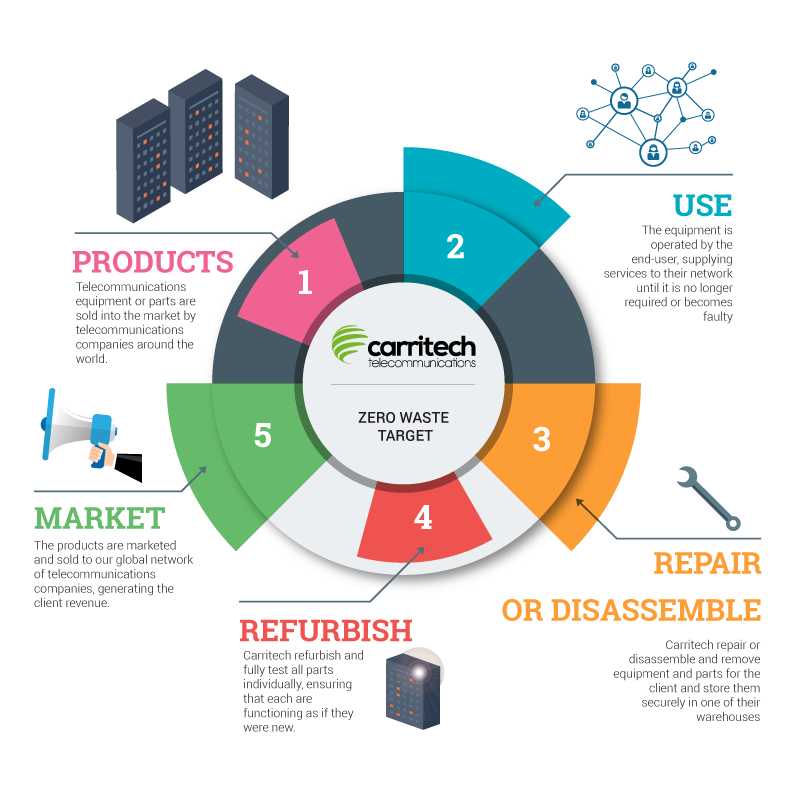 Unfortunately, many 'standard economies' work in a way that mean in order to meet the demands of the people, excessive extraction of the earth's natural resources takes place and we consume too much and waste too much.
To create products to meet consumer demands, people dig things up, turn them in to 'stuff' and when they are finished with or seen as obsolete, they are just thrown back in to landfill or burnt.
This outdated model is no good for the environment, our planet or its people. So, what is the alternative?
A Circular Economy
A circular economy ensures that resources are kept in use for as long as possible and that the maximum value is generated for those resources while they are in use. It also means that other products and materials are generated from the resources once it ends each service life.
This economic model means not only that we are actively able to reduce the impact on the environment, but that manufacturers are forced to improve the durability, longevity and flexibility of the core parts of the products they produce.
To summarise, a circular economy reduces waste, drives improved resource productivity, delivers a greater competitive economy and creates new opportunity for growth.
How is a circular economy suited within the telecommunications industry?
Due to its modular structure, telecommunications equipment can be easily modified and upgraded.
No matter how large or small, telecommunications equipment is made up of a combination of parts. These parts are used collectively to operate as a complete operational system.
If a piece of telecommunications equipment fails, often it is the result of one, two or a few individual components that have stopped working. These parts can be repaired individually or replaced.
If a piece of telecommunications equipment is surplus to requirements, it can be disassembled in to its individual parts and sold back in to the market.
This repair and replace capability means that telecommunications equipment is perfectly suited to fit within a circular economy.
How do Carritech operate in this way?
We prolong the life of carrier networks by being able to supply and repair telecommunication parts. We continuously purchase equipment, meaning we hold stock of thousands of parts available to purchase and feed back in to the market.
At Carritech, we also operate a fully managed asset recovery service which ensures that our clients are able to recover the maximum value for their unused or obsolete telecommunications equipment. This is achieved through resale, reuse or recycling. You can find out more about the details of our asset management service here.
Any equipment that is not able to be reused by the client or able to be resold back in to the market is recycled as WEEE (Waste Electrical and Electronic Equipment).
Our model ensures that recycling is the last resort for any of ours or our clients equipment and we continue to strive for a zero waste target in everything we do.
If you have any surplus telecommunications equipment and are interested in talking to us about our asset management options, then please contact us today.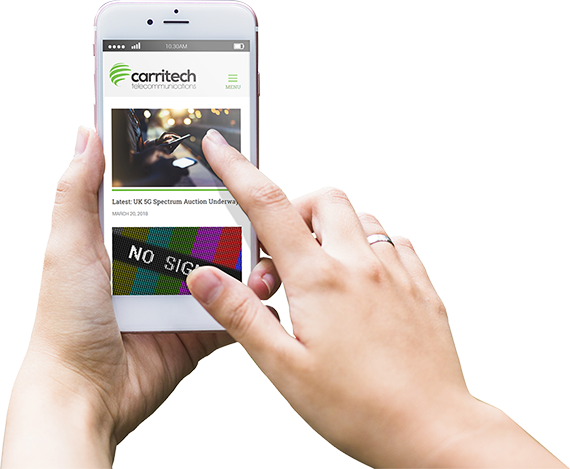 Stay informed!
Get all of our latest news sent to your inbox each month.