Carritech has recently acquired a significant number of complete nodes and spare parts for the Ericsson Marconi OMS1240 series which have never been used before. This optical multiplexer platform, while rooted in mature SDH technology, continues to play a vital role in the infrastructure of various sectors, particularly utility companies. Explore its features and the available stock below.
About Ericsson Marconi OMS1240
The Ericsson Marconi OMS1240 is a trusted optical multiplexer platform known for its reliability and adaptability in telecommunications networks. With a range of features designed to meet evolving network demands, it's a valuable addition to any network infrastructure.
Key Features:
High-Density Multiplexing: The OMS1240 offers high-density optical multiplexing capabilities.
Scalability: Easily scalable to accommodate network growth.
Protocol Support: Supports various optical interfaces and protocols.
Reliability: Known for robust and reliable performance.
Integration: Seamless integration into existing networks.
Available Stock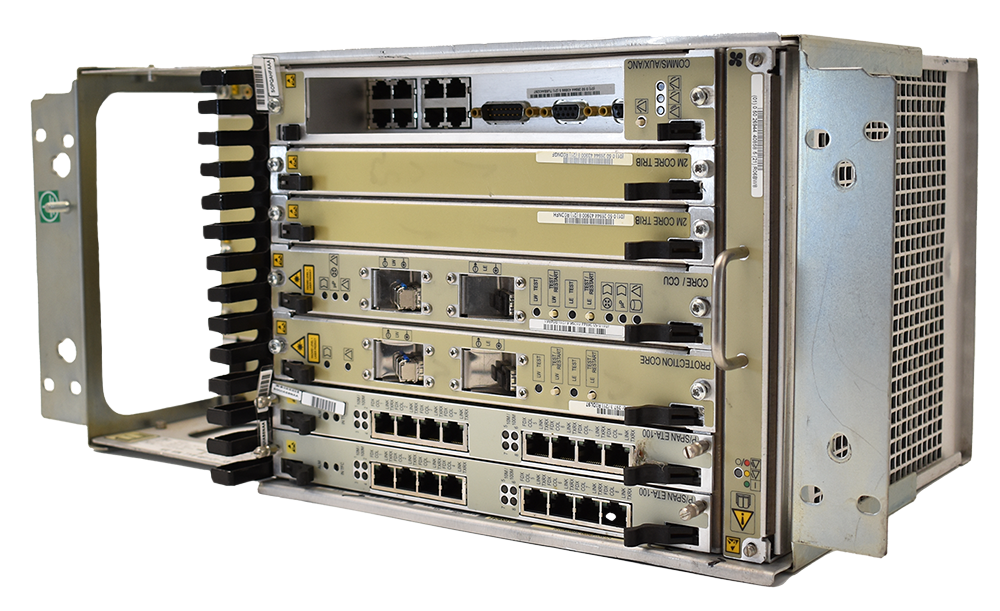 Explore our latest stock of Ericsson Marconi OMS equipment below:
| | |
| --- | --- |
| Part Number | Description |
| 03HAT00043AAU | 1200 MULTI-RATE TRIB STM-1/4 |
| 1HAG60627AAV | 1240 SUBRACK |
| 1HAM61219AAP | 1200 FAN ASSY |
| 1HAT61105AAF | 1200 CORE/CCU 5G SWITCH |
| 1HAT61106BAE | 1200 COMMS/AUX/ANCILLARY UNIT |
| 1HAT61107ABC | 1240 64X2M CORE TRAFFIC UNIT |
| 03HAT00010AAS | ETA100 10/100M ETH TRIB FOR SMA |
To learn more about the Ericsson Marconi OMS1240 or to place an order, please contact us.