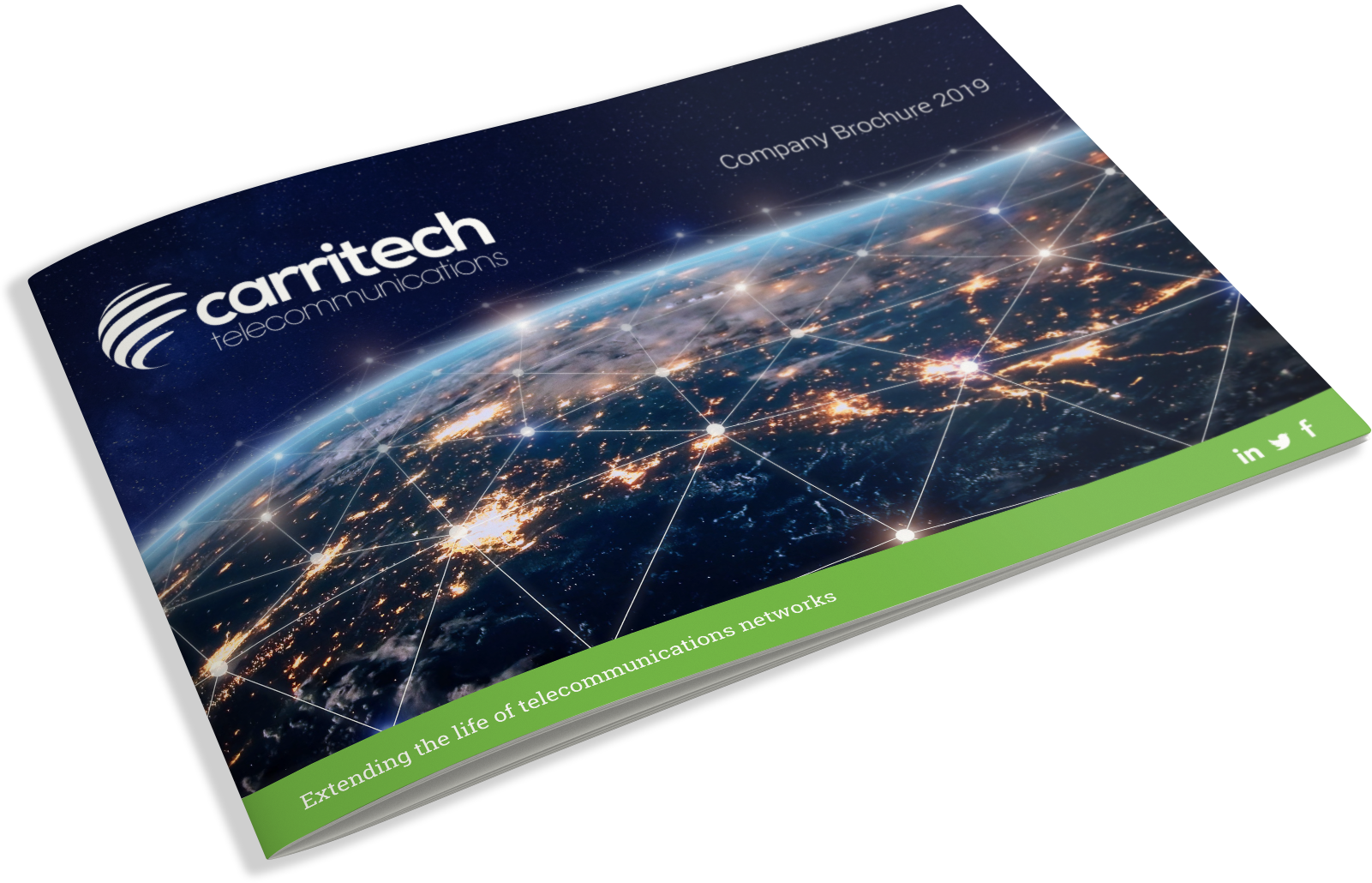 Download our latest company brochure
Read about our products and services in detail
The latest edition (2019) of our brochure is now available to download. Within the PDF brochure, you will find detailed information regarding our products and services. For more information on any of the services listed within the document, please contact us today on 0203 006 11760 or email contact@carritech.com.
What you will find inside our company brochure...

Company Information
"Founded in 2010, our management team has a combined experience of over 40 years in the telecommunications industry."
Read about our team, core values, sustinabailtiy policies and accreditations.

Our Services
"We offer a wide range of services to assist in the management of modern and legacy telecommunication networks."
Find out more about the our supply, repair & refurbishment, asset management and support services.

Product Details
"We support all major manufacturer equipment and have over 80,000 parts in stock, ranging from switches and routers to data center and microwave equipement."
View our product lists in detail.
Find out more details about our products and services...
Client login